AORUS LIQUID COOLER 240, All-in-one Liquid Cooler with Circular LCD Display
New high performance pump efficiently dissipates heat from high end CPUs.

Unique 60*60mm circular full color LCD with dynamic AORUS logo display designs and custom a picture and text available.

High performance, low-noise level, dual ball bearing ARGB fans.

Supports RGB FUSION 2.0 synchronization with other AORUS devices.

Universal design for fan & pump RPM control, supports all MB brands.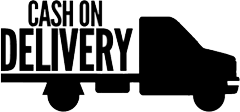 3 JOD+ Flat Shipping Rate inside Amman

5 JOD+ Flat Shipping Rate outside Amman