Asus Nvidia Gtx 1650 Super 4gb Tuf Gaming Turing
ASUS GeForce GTX 1650 SUPER TUF GAMING 4GB GDDR6 VR Ready Graphics Card, 1280 Core, 1530MHz GPU, 1755MHz Boost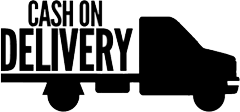 3 JOD+ Flat Shipping Rate inside Amman

5 JOD+ Flat Shipping Rate outside Amman
ASUS NVIDIA GeForce GTX 1650 Super TUF Gaming Graphics Card
TURING ARCHITECTURE AVAILABLE ON GTX 1650 SUPER SERIESThe ASUS NVIDIA GeForce GTX 1650 Super TUF Gaming OC empowers NVIDIA's latest GPU with a serious cooling solution, setting the stage for high-stakes gameplay. An automated production process ensures reliability, tried and true fans let Turing's performance shine. An arsenal of utilities allow you to customize and tweak this powerful hardware, you call the shots. Built to last longer, the ASUS NVIDIA GeForce GTX 1650 Super TUF Gaming OC is manufactured with a dual fans and a rigid backplate prevents PCB flex and trace damage. Utilise Nvidia G-Sync to enjoy smoother framerates and less stutter in your games whilst minimizing the strain on your GPU. generation GTX 1050. Powered by the award winning NVIDIA Turing™ architecture and ultra fast GDDR6 memory, it's a supercharger for today's most popular games. Time to gear up and get SUPER.
1755 MHz (1800 MHz)Boost Clock (OC Mode)
Ensuring your Graphics Card is up to the Task
144-HOUR VALIDATION PROGRAMEvery card has to meet intense performance and reliability standards before they ship. ASUS works to carry out extensive performance and stress tests beginning with running the very latest chart-topping titles — like Fortnite, League of Legends, Overwatch and PlayerUnknown's Battlegrounds. ASUS graphics cards also undergo reliability trials that include a 144-hour stability test and a series of 3DMark benchmarking runs to ensure the card performs perfectly even when it's pushed to the limit.
New Quality Standards Through Automation
BUILT TO BE MORE RELIABLEAll ASUS graphics cards are produced using Auto-Extreme Technology, an automated manufacturing process that sets new standards in the industry by allowing all soldering to be completed in a single pass. This reduces thermal strain on components and avoids the use of harsh cleaning chemicals, resulting in less environmental impact, lower manufacturing power consumption, and a more reliable product overall.
Enjoy a Fast and Smooth Experience NVIDIA G-SYNC
SUPER FAST AND SMOOTH FRAME RATESThe GeForce GTX 1650 Super series features NVIDIA G-SYNC display technology for the smoothest and fastest gaming imaginable, eliminating screen tearing and minimizing display stutter and input lag. Enjoy the latest first-person shooters, sports and action-adventure games at super-fast frame rates, even at the highest graphics settings!
GPU Tweak Giving you all the Tools to Increase your Performance
TUNE UP YOUR SYSTEM, THE WAY YOU WANTThe ASUS GPU Tweak II utility takes graphics card performance tuning and to the next level. It allows you to tweak critical parameters including GPU core clocks, memory frequency, voltage settings, and more with the option to monitor everything in real-time through a customizable on-screen display. From fine-grain performance tuning to advanced fan control, GPU Tweak II has all the tools you need to get the most out of your graphics card.
NVIDIA Turing GPU Architecture
GEFORCE GTX 1650 SUPER IS UP TO 50% FASTER THAN THE ORIGINAL GTX 1650The EVGA GeForce GTX 1650 Super graphics cards are powered by the Turing Architecture, this gives you even better performance over previous graphics cards. Turing uses a new 12nm manufacturing process and also brings extra GPU power to your games. Featuring concurrent execution of floating point and integer operations, adaptive shading technology, and a new unified memory architecture with twice the cache of its predecessor, Turing shaders enable awesome performance increases on today's games.
GeForce GTX 1650 Super Features
GEFORCE EXPERIENCEThe essential companion to your GeForce graphics card. Capture and share videos, screenshots, and livestreams. Keep your drivers up to date and optimize your games.
GAME READY DRIVERSGet the highest levels of performance, and the smoothest experience possible, from the moment you start playing.
NVIDIA SHADOWPLAYRecord and share high-quality gameplay videos, screenshots, and livestreams with your friends.
NVIDIA ANSELTurn your screenshots into art with this powerful in-game photo mode that captures 360, HDR, and super-resolution photos.
DIRECTX 12Power new visual effects and rendering techniques for more lifelike gaming.
NVIDIA G-SYNC & HDRGet smooth, tear-free gameplay, plus HDR, and more. This is the ultimate gaming display and the go-to equipment for enthusiasts.
NVIDIA STUDIOStudio combines NVIDIA GeForce GPUs with exclusive NVIDIA Studio Drivers designed to supercharge creative applications.
STREAM LIKE A PROGet amazing performance and image quality while livestreaming with optimisation for OBS.
Graphics Card Specifications
GPU Manufacturer
NVIDIA

GPU Series
GeForce GTX 1000 Series

GPU Model
GeForce GTX 1650 SUPER

Memory Size
4 GB DDR6