Asus PRIME Z390-P Intel Z390 ATX Motherboard
Designed for 9th and 8th generation Intel Core processors to maximize connectivity and speed with M.2, USB 3.1 Gen2 and ASUS OptiMem II for better DRAM overclocking stability , 5X Protection III Hardware-level safeguards with SafeSlot Core, LANGuard and Overvoltage Protection provide component longevity and reliability , FanXpert 4 with AIO Pump Header delivers advanced fan control for dynamic system cooling , Unique SafeSlot Core fortified PCIe slots prevent damage caused by heavyweight GPUs , 8-channel HD Gaming Audio featuring Realtek ALC887 high definition audio codec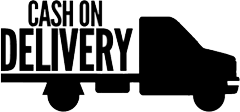 3 JOD+ Flat Shipping Rate inside Amman

5 JOD+ Flat Shipping Rate outside Amman
PRIME Z390-P - Intel ATX Motherboard from ASUS
TAKE YOUR CREATIONS TO THE NEXT LEVEL WITH ASUSPrime Z390 series motherboards delivers an extensive range of high-quality features that gives daily users and content creators all the essentials for an exceptional build. Merging the benefits of the latest processors with dynamic ASUS innovation and engineering, the Prime Z390-P provides an array of options for performance tuning through intuitive software and firmware. With 5050 RGB strips connected to the RGB header, you can create your own stunning multicolour lighting displays with ASUS Lighting Control.

Please note: This motherboard supports Socket 1151 for 9th Gen and 8th Gen Intel® Core™, Pentium® Gold and Celeron® processors, with integrated graphics, memory and PCI Express controllers to support onboard graphics output with dedicated chipsets, dual-channel (4-DIMM) DDR4 memory and 16 PCI Express 3.0/2.0 lanes for great performance.
8th & 9th Gen IntelCompatible CPUs
EPU & Fan Xpert 4
TUNE IT YOUR WAYPrime Z390 simplifies CPU overclocking with software and extensive tweaking options that give beginners and seasoned overclockers alike the tools to build well-tuned machines. A new memory trace layout provides stability and compatibility for both traditional DIMMs and RGB-infused memory, letting you pair a broad choice of DRAM kits with your build.
FLEXIBLE COOLING CONTROLS FOR AIR OR LIQUIDWith Prime Z390-P you have comprehensive control over fans via Fan Xpert 4 or the media-acclaimed UEFI. Whether you are cooling with air or water, Auto-Tuning mode intelligently configures all parameters with a single click. Extreme Quiet mode reduces all fan speeds to below the default minimum assuring your system stays whisper-quiet when performing light tasks.
Media-acclaimed UEFI BIOS
INCLUDING EZ MODE & ADVANCED MODEThe UEFI BIOS is an early waypoint on any PC-building journey, and Prime Z390-P offers one of the best in the business. Featuring Easy and Advanced Modes for quick and easy access to find the setting you're looking for. Fine-tune individual fans simply by dragging a curve with the mouse using intuitive graphical fan control. Discover useful settings for your setup with ASUS Technology.
EZ TUNING WIZARDQuickly apply a CPU overclock to improve system performance, or configure a RAID array for faster data retrieval and backups.
MY FAVOURITESQuickly discover tuning options and add preferred tools to the list.
ASUS OptiMem II Technology
INCLUDING MEMOK! II AUTOMATED RECOVERYTo provide Intel's latest processors' unfettered access to memory bandwidth, we've reimagined motherboard trace routing from the ground up. Our OptiMem II tech carefully maps memory signal pathways across different PCB layers to reduce vias and also adds shielding zones that significantly reduce crosstalk. And to further enhance overclocking headroom for fully stacked memory configurations, we've employed a highly customized T-Topology layout that delivers time-aligned signaling.

MemOK! II automatically fixes boot failures that arise due to memory overclocking and instability. When a DRAM-related POST error occurs, the motherboard adjusts memory parameters until the system is able to start.
Ultra-fast Connectivity
SPEED UP WITH ON-BOARD M.2 UP TO 32GBPSWith x4 PCI Express 3.0/2.0 bandwidth, M.2 supports up to 32Gbps data-transfer speeds. It's the perfect choice for an operating system or application drive, providing fast access to data.
ASUS Lighting Control
BRIGHTEN UP YOUR BUILDA well-tuned enthusiast system deserves a matching aesthetic. With 5050 RGB strips connected to the RGB header, you can create your own stunning multicolour lighting displays with static, blinking, fading, and strobing effects. * The RGB-strip header supports 5050 RGB LED strips with a max power rating of 3A (12V). For maximum brightness, strip length should not exceed 3m.
Outstanding Audio
INTELLIGENT DESIGN & PREMIUM HARDWAREDiscover sound quality unlike anything you've experienced before with special audio features on the Prime Z390 series motherboards. Audio shielding separates analog/digital signal domains, significantly reducing multi-lateral interference. A separate layer for left and right tracks ensures minimal crosstalk between audio paths. Designed with premium Japanese-made audio capacitors, which provides an immersive sound signature with exceptional fidelity.
Comprehensive Cooling Controls
MULTIPLE TEMPERATURE SOURCESEach header can be set to monitor and react to up to three thermal sensors. Via Fan Xpert, you can also assign a sensor to monitor the temperature of supported ASUS graphics cards to ensure optimal cooling during GPU- or CPU-intensive workloads.
Enhanced Power Delivery
MAXIMUM POWER & EFFICIENCYPrime Z390-P adjusts power delivery based on the number of power phases, optimizing power and efficiency for the latest Intel processors.
ProCool Power Connector
BUILT TO PREVENT CONNECTOR FAILURECompared with traditional power inputs, ProCool sockets are built to tight specifications to ensure flush contact with the PSU power lines. This lowers impedance, which helps to prevent hotspots and connector failure.
ASUS SafeSlot Protection
PREMIUM ASUS TECHNOLOGYSafeSlot Core is the ASUS-exclusive PCIe® slot. Featuring a fortified design that's anchored to the motherboard by a special hook, Safeslot Core provides 1.6X-stronger retention and 1.3X-greater shearing resistance than standard expansion slots. ASUS Prime motherboards have strengthened solder points around both the PCIe and DIMM pins.
Ultra-durable ASUS Protection
TRUSTWORTHY STABILITY AND COMPATIBILITYPrime Z390-P is designed for builders who want essential ASUS reliability and performance. More CPU cores create power-delivery challenges, so Prime Z390-P has extra power phases and comprehensive cooling features for optimal performance.
LANGUARDASUS LANGuard is hardware-level networking protection that employs signal-coupling technology and premium anti-EMI surface-mounted capacitors to ensure a more reliable connection and better throughput.
OVERVOLTAGE PROTECTIONAn exclusive circuit design with built-in voltage regulators to protect your motherboard from damage caused by unexpected high-level voltages from unstable or inferior power supplies.
DIGI+ VRMASUS-exclusive DIGI+ VRM intelligently delivers power to the processor based on real-time demands, reducing energy waste and improving system stability.
DRAM OVERCURRENT PROTECTIONOn-board resettable fuses prevent overcurrent and short-circuit damage. This extends beyond I/O ports to DRAM to safeguard the lifespan of your system and connected devices.
STAINLESS-STEEL BACK I/OCorrosion-resistant stainless-steel back I/O panels bonded with chromium oxide have a lifespan that's three times longer than ordinary panels.
ESD GUARDSASUS ESD Guards prevent damage from electrostatic discharge, up to +/- 10kV for air discharge and +/- 6kV for contact discharge, arranged in an active-protective-circuit design that prolongs the life of components
PRIME Z390 Tried and Tested
SUPERIOR RELIABILITY WITH 8000+ VALIDATION HOURSASUS motherboards offer superb endurance verified by subjecting every board to more than 8,000 hours of stringent tests. A barrage of burn-in, environmental, compatibility, software and safety tests confirm that our motherboards are exceptionally robust. It also shows that ASUS reliability surpasses industry standards, ensuring that every component is designed to function flawlessly in any environment.
Motherboard Specifications
CPU Socket Type
LGA 1151

Chipset
INTEL Z390