ASUS ROG Maximus XI Hero (Wi-Fi) Z390 Gaming Motherboard
Designed for 9th 8th generation Intel Core processors maximize connectivity, speed with dual M.2, USB 3.1 Gen 2, onboard 802.11ac Wi-Fi and ASUS Optimum II for better DRAM overclocking stability ,Revamped 5-Way Optimization overclocks intelligently based on smart prediction and thermal telemetry while FanXpert 4 delivers dynamic system cooling , Aura Sync RGB lighting with addressable headers features a nearly endless spectrum of colors with the ability to synchronize effects across an ever-expanding ecosystem of Aura Sync enabled products , Pre-mounted I/O shield ensures streamlined installation and represents ROG's attention to detail and quality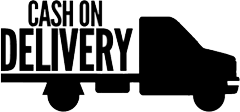 3 JOD+ Flat Shipping Rate inside Amman

5 JOD+ Flat Shipping Rate outside Amman
ROG MAXIMUS XI Hero - Intel ATX Motherboard with Wi-Fi from ASUS
BE THE HERO YOU DESIRE TO BEROG Maximus XI Hero is the perfect introduction to the Republic of Gamers. It's a Z390 gaming motherboard that packs substantial power, smart cooling and faster memory support under a stealthy skin. Loaded with renowned ROG features, from one-click overclocking and cooling to attention-grabbing Aura Sync illumination and wireless connectivity, Maximus XI Hero is ready to perform and crafted for ultimate customization. With a dedicated onboard clock generator, support for the latest high-performance memory, and cooling options to keep thermals under tight control, Hero provides a potent foundation for your next gaming build.

Please note: This motherboard supports Socket 1151 for 9th Gen and 8th Gen Intel® Core™, Pentium® Gold and Celeron® processors, with integrated graphics, memory and PCI Express controllers to support onboard graphics output with dedicated chipsets, dual-channel (4-DIMM) DDR4 memory and 16 PCI Express 3.0/2.0 lanes for great performance.
8th & 9th Gen IntelCompatible CPUs
Cooler by Design
COMPREHENSIVE COOLING ZONEROG Maximus XI Hero features the most comprehensive cooling controls ever, configurable via Fan Xpert 4 or the UEFI BIOS.
MULTIPLE TEMPERATURE SOURCESEach header can be set to monitor and react to three user-configurable thermal sensors, for workload based cooling. All easily managed by Fan Xpert 4 or UEFI.
Tune it Your Way with AI Overclocking
INTELLIGENT CONTROLASUS AI Overclocking makes automatic tuning faster and smarter than ever before. Available in Windows or directly through the UEFI, it profiles the CPU and cooling to predict the optimal configuration for each individual system. ASUS have created a proprietary algorithm that evaluates the capabilities of your CPU. The onboard intelligence also watches system vitals like temperatures, fan speeds, and power draw to gauge cooling performance.
5-Way Optimization
OVERCLOCKING INTELLIGENCETake care of complex tuning with just one click. ASUS 5-Way Optimization is a system-wide tuning utility that overclocks the processor and tunes fan speeds to ensure the best balance between cooling and acoustics. The automated CPU tuning feature of 5-Way Optimization leverages the same on-board intelligence as AI Overclocking, but goes further by running a Prime95 based stress test to deliver a result that's well-tuned from the beginning.
FLEXIBLE COOLING CONTROLSWith the ROG MAXIMUS Series you have comprehensive control over fans via Fan Xpert 4 or the media-acclaimed UEFI. Whether you are cooling with air or water, Auto-Tuning mode intelligently configures all parameters with a single click. Extreme Quiet mode reduces all fan speeds to below the default minimum assuring your system stays whisper-quiet when performing light tasks.
Excellent Memory Capabilities
INTEGRATED OPTIMEM II TECHNOLOGYWhether you're gunning for high memory frequencies or tuning timings for the lowest latency, ROG Maximus XI Hero provides the tools you need to exploit the Coffee Lake architecture's full potential: carefully optimized trace pathways maintain signal integrity, and the acclaimed ROG firmware offers the necessary tweaks to ensure stability while maximizing memory performance. Load up with a high-density memory kit for heavy multitasking, or run a focused setup that delivers the bandwidth your favorite games and applications need. Any way you stack it, the Hero has you covered. OptiMem II tech carefully maps memory signal pathways across different PCB layers to reduce vias and also adds shielding zones that significantly reduce crosstalk
Intel Gigabit Ethernet with Wi-Fi
ASUS LANGUARDROG MAXIMUS Gaming motherboards feature Intel Ethernet (I219-V), ensuring data exchanges with your network and the outside world are fast and smooth. Intel LAN reduces CPU overhead and increases TCP and UDP throughput, keeping more processing power. Featuring advanced signal-coupling technology and high-tolerance components, LANGuard provides consistent Ethernet performance and greater protection against static electricity and power surges.
Shielded Audio, Superior Sound
SONIC STUDIO III PROVIDES CRYSTAL QUALITY SOUNDSImmerse yourself in sound with SupremeFX audio technology. Utilizing the S1220A codec, SupremeFX is the integrated-audio solution that's engineered to provide a flat frequency response for a neutral, detailed sound signature. And to ensure that pristine signature is perfectly preserved, the front-panel output is driven with dual op amps, delivering sonics with the scale and authority to create virtual worlds via your gaming headset. Sonic Studio supports HRTF-based (head-related transfer function*) virtual surround for VR headsets, casting an immersive aural landscape that draws you deeper into the action. The intuitive Sonic Studio interface also offers a range of EQ options and one-click presets, allowing you to tailor acoustics to suit personal preferences or the characteristics of your headset.
ASUS Aura Sync RGB Lighting
EFFORTLESS SYNCHRONIZATION WITH ALL YOUR COMPONENTSThe ASUS Aura ecosystem is in the ascendancy, with an extensive and growing list of ASUS products now offering Aura Sync compatibility — along with loads of compatible accessories and kits available through partners. ROG MAXIMUS Series motherboards deliver sterling performance and superior aesthetics to Outshine the Competition. ASUS Aura offers full RGB lighting control with a variety of functional presets for the built-in RGB LEDs as well as strips connected to the onboard RGB header — and it can all be synced with an ever-growing portfolio of Aura-capable ASUS hardware.
Enhanced UEFI BIOS
EASILY FIND YOUR WAY WITH EZ AND ADVANCED MODESThe UEFI BIOS is an early waypoint on any PC-building journey, and ROG MAXIMUS Series has one of the best in the business. The EZ mode presents all the vital settings and stats on a single page making it incredible easy to overclock a CPU to improve performance or even configure a RAID array for faster data retrieval and backups. Whether you're a PC novice or a seasoned overclocker, EZ and Advanced modes will help you quickly find your way, quickly and easily.
EZ MODEThe wizard in EZ mode makes short work of settings basics like the time and date, as well as more intricate settings like fan parameters and SATA port identification.
ADVANCED MODE WITH SEARCH FUNCTIONWhen you're ready for a deeper dive, Advanced mode enables full control over every aspect of the motherboard — with a built-in Search function to find the setting you need in the blink of an eye.
Experience GameFirst V Features
OPTIMIZE YOUR NETWORK TRAFFICGameFirst V is the ROG-exclusive tool that optimizes network traffic for faster, lag-free online gaming. Team your gateways, keeps tabs on bandwidth-hogging apps and make adjustments on the fly.
SMART/AUTO MODESOptimize network traffic for active apps, or allocate more bandwidth to games.
Boost your Game with Ramcache III
LAUNCH YOUR APPS AT NECK BREAKING SPEEDSRAMCache turns milliseconds into microseconds to boost game-load times. Fully compatible with the latest NVM Express storage options, its uniquely intelligent technology effectively caches an entire storage device so that favorite games and apps launch at breakneck speeds. Smart mode automatically caches all your storage devices to maximize your system's resources using an intuitive interface which displays real time drive information. RamCache III also allos you to efficiently check the health status of assigned memory.
ASUS Armoury Crate and More
SPEED YOUR GAME LOADSThe brand-new Armoury Crate portal keeps you updated with the latest drivers and BIOS releases. Its easy-to-use UI can be configured to show a variety of information, including security updates, bug patches, the latest ROG news, gaming events and special offers.
OVERWOLFOverwolf is a clever, unobtrusive overlay that lets you browse the internet, check email, instant message and stream or record gameplay while you're in the game. Color-matched ROG skins that display your status as a member of an elite pack are also available for download from the Overwolf App Store.
Motherboard Specifications
CPU Support
8 & 9th Generation Intel CPU

CPU Socket Type
LGA 1151

Chipset
INTEL Z390

Form Factor
ATX

Memory Type
DDR4

Memory Speed
4400 MHz

Maximum Memory
64 GB

Memory Slots
4 Slots

AMD Cross Fire
Yes

NVIDIA SLI
Yes

Wireless LAN
Yes

Warranty
Warranty
1 years