Dahua E900N 256GB M.2 NVMe PCIe Gen3
Adopts high-quality 3D NAND wafer level chip

Supports PCIe3.0 x4, and NVMe 1.3 protocol

All-metal cooling plate is included; equipped with intelligent temperature control technology




Supports TRIM to improve read/write performance and speed

Supports Max. Write technology for full-disk SLC cache

Supports LDPC ECC

Low power consumption management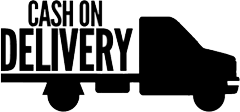 3 JOD+ Flat Shipping Rate inside Amman

5 JOD+ Flat Shipping Rate outside Amman
Dahua E900N 256GB M.2 NVMe PCIe Gen3
The Dahua E900N 256GB M.2 NVMe PCIe Gen3 appears to be an M.2 solid state drive (SSD) produced by Dahua Technology. Dahua Technology is primarily known for its video surveillance products, such as security cameras and video recorders. However, they also manufacture other electronic products, including storage devices like SSDs.
Here are some key specifications for the Dahua E900N 256GB M.2 NVMe PCIe Gen3:
Capacity: 256GB

Form Factor: M.2 2280, which means it measures 22mm wide and 80mm long.

Interface: NVMe (Non-Volatile Memory Express), a protocol designed specifically for SSDs to provide faster performance and lower latency compared to traditional SATA-based SSDs.

PCIe Generation: Gen3, which stands for the third generation of the PCI Express interface, providing faster data transfer rates compared to previous generations.

NAND Flash Type: This information is not provided. However, common NAND flash types for SSDs include SLC (Single-Level Cell), MLC (Multi-Level Cell), TLC (Triple-Level Cell), and QLC (Quad-Level Cell). The performance and durability of the SSD can vary depending on the NAND flash type used.
Please note that since Dahua is not a well-known SSD manufacturer, information about their specific SSD models, such as the E900N, might be limited. It's essential to verify the specifications and compatibility of the SSD before purchasing it for your system.
Inputs & Outputs
Ports
PCIe Gen 3.0 x 4
SSD
Interface
SATA
Power Consumption
2597 mW (max)
528 mW (idle)
Storage
Capacity
256 GB
Form Factor
M.2 2280
Read up to (MB/s)
Up to 2000 MB/s
Up to 90000
Write up to (MB/s)
Up to 1050 MB/s
Up to 190000
Physical Specifications
Weight
8.00g