Dahua E900N SSD 1TB M.2 NVMe PCIe Gen3
Adopts high-quality 3D NAND wafer level chip

Supports PCIe3.0 x4, and NVMe 1.3 protocol




All-metal cooling plate is included; equipped with intelligent temperature control technology




Supports TRIM to improve read/write performance and speed

Supports Max. Write technology for full-disk SLC cache

Supports LDPC ECC

Low power consumption management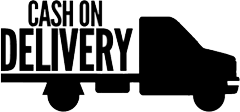 3 JOD+ Flat Shipping Rate inside Amman

5 JOD+ Flat Shipping Rate outside Amman
Dahua E900N SSD 1TB M.2 NVMe PCIe Gen3
The Dahua E900N SSD 1TB M.2 NVMe PCIe Gen3 is a solid-state drive (SSD) designed for high-performance data storage and fast read/write speeds. It uses the M.2 2280 form factor, which means it's compact and fits into a wide variety of systems, from laptops to desktops. The SSD uses the NVMe (Non-Volatile Memory Express) protocol, which is designed to take advantage of the high-speed PCIe (Peripheral Component Interconnect Express) Gen3 interface, allowing for improved performance and lower latency compared to SATA-based SSDs.
Key features of the Dahua E900N SSD 1TB M.2 NVMe PCIe Gen3 include:
Capacity: 1TB (terabyte), providing ample storage space for your data, applications, and operating system.

Interface: M.2 NVMe PCIe Gen3 x4, offering fast read and write speeds.

Form factor: M.2 2280, a compact size suitable for various systems, including laptops, ultrabooks, and desktops.

Sequential read and write speeds: Typically in the range of 2000 MB/s to 3500 MB/s for read speeds and 1500 MB/s to 3000 MB/s for write speeds, but the exact performance may vary depending on the specific model and system configuration.

Enhanced reliability and durability: SSDs have no moving parts, which reduces the risk of mechanical failure and data loss.
Before purchasing the Dahua E900N SSD 1TB M.2 NVMe PCIe Gen3, ensure that your system is compatible with the M.2 2280 form factor and supports NVMe and PCIe Gen3. Also, consider checking the SSD's performance benchmarks and reviews to make sure it meets your specific needs and expectations.
Inputs & Outputs
Ports
PCIe Gen 3.0 x 4
SSD
Interface
SATA
Power Consumption
3696 mW (max)
1188 mW (idle)
Storage
Capacity
1 TB
Form Factor
M.2 2280
Read up to (MB/s)
Up to 2000 MB/s
Up to 230000
Write up to (MB/s)
Up to 1600 MB/s
Up to 230000
Physical Specifications
Weight
8.00g