Gigabyte Nvidia Rtx 2060 Super 8gb 3x Windforce Oc
Gigabyte GeForce RTX 2060 SUPER GAMING OC 8GB GDDR6 Ray-Tracing Graphics Card, 2176 Core, 1815MHz Boost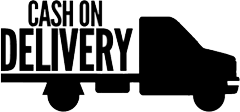 3 JOD+ Flat Shipping Rate inside Amman

5 JOD+ Flat Shipping Rate outside Amman
GIGABYTE GeForce RTX 2060 SUPER GAMING OC Graphics Card
GIGABYTE GEFORCE RTX 2060 SUPER GAMING OC GPUThe GIGABYTE 2060 SUPER GAMING OC edition is powered by the award-winning NVIDIA Turing architecture and has a superfast GPU with more cores and faster clocks to unleash your creative productivity and gaming dominance. GeForce® RTX SUPER™ Series has even more cores and higher clocks, bringing you performance that's up to 25% faster than the original RTX 20 Series. It's time to gear up and get super powers. RTX graphics cards bring together real-time ray tracing, artificial intelligence, and programmable shading to provide the ultimate PC gaming experience.
The Super Powers of Turing
RT CORESDedicated ray tracing hardware delivers over 10 Giga Rays per second—up to 10X previous generations. This enables real-time ray tracing of objects and environments with physically accurate shadows, reflections, refractions, and global illumination.
TENSOR CORESArtificial intelligence is driving the greatest technology advancement in history, and Turing is bringing it to computer graphics. Experience over 100 TFLOPs of AI-processing horsepower to accelerate gaming performance with NVIDIA DLSS (Deep Learning Super Sampling).
NEXT-GEN SHADINGVariable Rate Shading focuses processing power on areas of rich detail, boosting overall performance without affecting perceived image quality. Mesh Shaders advanced geometry processing supports an order of magnitude more objects per-scene, allowing the creation of rich complex worlds.
CONCURRENT PROCESSINGSimultaneous floating point and integer processing enables Turing GPUs to more efficiently process the compute heavy workloads of modern games.
NVIDIA Turing GPU Architecture
UP TO 6 TIMES FASTER PERFORMANCEThe RTX GPUs are powered by the Turing Architecture, this gives you 6x faster performance over previous-generation graphics cards. Turing uses a new 12nm manufacturing process and also brings the power of real-time ray tracing and AI to your games.
Ray Tracing Technologies & GDDR6
WORLD'S FIRST FOR RAY TRACING & GDDR6The GeForce RTX 2060 SUPER delivers truly unique real-time ray-tracing technologies for cutting-edge, hyper-realistic graphics, this means the RTX 2060 SUPER is light years ahead of other cards and gives you the most realistic gaming experience ever. The RTX cards also are the first graphics cards to feature GDDR6 memory that has a speed of 14Gbps (14,000 MHz).
Get the Greatest Cooling for your Graphics
WINDFORCE 3X COOLING SYSTEMThe WINDFORCE 3X cooling system features three 80mm unique blade fans, with the center fan being an alternate spinning fan, four composite copper heat pipes, heat pipe direct touch and 3D active fan functionality. These innovative features work together to deliver an effective heat dissipation capacity for higher performance at lower temperatures.
Reflect your Style onto your Graphics Card
GAME IN STYLE WITH RGB FUSION 2.0Pick and choose from 16.7 million colour options and numerous lighting effects to enhance the looks of your GPU. You can even synchronize with other AORUS devices to create a completely in-sync setup with spectacular lighting.
Be in Total Command with AORUS Engine
ADJUST THE WAY YOU OPERATEThe cutting-edge interface of AORUS Engine offers intuitive settings which allow you to adjust clock speed, voltage, fan performance and power target in real-time to perfectly suit your game's requirements.
GeForce RTX 2060 SUPER Features
GEFORCE EXPERIENCEThe essential companion to your GeForce graphics card. Capture and share videos, screenshots, and livestreams. Keep your drivers up to date and optimize your games.
GAME READY DRIVERSGet the highest levels of performance, and the smoothest experience possible, from the moment you start playing.
NVIDIA SHADOWPLAYRecord and share high-quality gameplay videos, screenshots, and livestreams with your friends.
NVIDIA ANSELTurn your screenshots into art with this powerful in-game photo mode that captures 360, HDR, and super-resolution photos.
DIRECTX 12Power new visual effects and rendering techniques for more lifelike gaming.
NVIDIA G-SYNC & HDRGet smooth, tear-free gameplay at refresh rates up to 240 Hz, plus HDR, and more. This is the ultimate gaming display and the go-to equipment for enthusiast gamers.
VIRTUAL REALITYBy combining advanced VR rendering, real-time ray tracing, and AI, the GeForce RTX will take VR to a new level of realism.
4K GAMINGStep up to the ultimate 4K gaming experience with the GeForce RTX and enjoy today's biggest games in amazing detail.
Graphics Card Specifications
GPU Manufacturer
NVIDIA

GPU Series
GeForce RTX 2000 Series

GPU Model
GeForce RTX 2060 SUPER

Memory Size
8 GB DDR6