GIGABYTE Z390 DESIGNARE Intel Z390 ATX Motherboard
Supports Intel 8th & 9th Gen Core i9/i7/i5/i3, Celeron, and Pentium Processors , Dual Channel DDR4, 4 DIMMs , Integrated I/O Shield , Intel Optane Memory Ready , 12+1 Phases Digital VRM Solution with DrMOS , Advanced Thermal Design with Direct Touch Heatpipe , Intel 802.11 ac 2x2 Wave 2 WI-FI , ALC1220-VB Enhance 114dB (Rear) / 110dB (Front) SNR in Microphone , Dual Intel Thunderbolt 3 , Intel Dual Gigabit LAN , Support RGB Lighting Effect in Full Colors , Smart Fan 5 with Hybrid Fan Headers with FAN STOP , Front USB 3.1 Gen 2 Type-C Header , Dual M.2 with Dual Thermal Guards , CEC 2019 Ready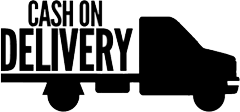 3 JOD+ Flat Shipping Rate inside Amman

5 JOD+ Flat Shipping Rate outside Amman
GIGABYTE Z390 DESIGNARE ATX Intel Motherboard
BUILT FOR TOP END INTEL CPU'SThe Z390 DESIGNARE Intel motherboard is an excellently crafted black and silver board with RGB accent lighting, make this board the core design of your build and let it help show off your style. The GIGABYTE Z390 DESIGNARE ATX motherboard has the power to overwhelm your biggest of workloads with Dual PCIe Gen3 x4 M.2 slots which includes M.2 thermal guards that dissipate heat away from the SSD. Maximize the potential of your pc with Thunderbolt™ 3 connections, which brings a blistering speed of 40Gb/s. Don't forget to keep an eye on your thermals with Smart Fan 5, with various thermal sensors you can monitor various parts of your motherboard ensuring it stays cool. Control your RGB lighting effects, filter through different colours patterns and effects to gain the look most suited for you.
8th & 9th Gen IntelCompatible CPUs
Next Generation Thunderbolt™ 3 Connectivity
TWICE AS FAST AS THUNDERBOLT 2The fastest 40Gb/s single-wire connection the Dual Thunderbolt™ 3, available over two USB Type-C connectors on the back I/O of the GIGABYTE Z390 DESIGNARE, the Thunderbolt connections bring an unprecedented single-wire bandwidth of up to 40 Gb/s twice more than the previous generation of Thunderbolt.
GIGABYTE's Z390 Performance Features
GET THE ABSOLUTE MAXIMUM FROM YOUR MOTHERBOARDThe Z390 DESIGNARE motherboard uses a 12+1 phases digital CPU power design which includes both digital PWM Controller and DrMOS. These 100% digital controller and additional 8+4 Solid-pin CPU Power Connectors offer incredible precision in delivering power to the motherboard's most power-hungry and energy-sensitive components.
Build your Professional Quadro Workstation
WORK FASTER AND MORE EFFICIENTLYNVIDIA QUADRO GPU cards are built specifically for artists, designers, and engineers, NVIDIA Quadro GPUs pare specifically designed for work applications and creative programs. Professionals trust them to enable their best work using applications such as Adobe Creative Cloud, Avid Media Composer, and many more.
Maximize Your System's Potential with Dual M.2
EXTREME READ AND WRITE SPEEDSWith speeds of up to 32 GB/s the M.2 SSD slots compared to SATA 3's 6GB/s are incredibly fast and made for enthusiasts who want the top read and write speeds.
GIGABYTE's M.2 Thermal Guard
ULTRA-EFFICIENT STORAGE COOLINGDurability is key when it comes to your PC components and the M.2 thermal guards on the Z390 Designare prevent throttling and performance bottlenecks, heat is dissipated by the guard before it becomes a problem and hits your storage performance.
USB Type-C Front Panel Connector
SUPER-FAST NEXT GEN CONNECTIVITYEquipped with next generation connectivity GIGABYTE Motherboards already support the chassis of the future. The onboard USB Type-C header for USB 3.1 Gen2 makes access convenient when connecting a USB 3.1 Gen2 drive or charging your new mobile device.
Smart Audio for Clearer Communication
PREVENTS LOW VOLUME AND DISTORTIONSmart Headphone Amp automatically detects the resistance of your head-worn audio device, preventing issues such as low volume and distortion. With the new VB series audio controller, stream your voice to the world vibrantly with both front/rear microphone.
Improve Network Latency and Maintain Low Ping Times
HANDLE YOUR NETWORK TRAFFIC WITH INTEL GBE LANIntel GbE LAN features cFosSpeed, a network traffic management application which helps to improve network latency and maintain low ping times to deliver better responsiveness in crowded LAN environments.
Ensure your PC Stays Cool with Smart Fan 5
EXTREME COOLING MONITORINGWith Smart Fan 5 users can ensure that their gaming PC can maintain its performance while staying cool. Smart Fan 5 allows users to interchange their fan headers to reflect different thermal sensors at different locations on the motherboard. Not only that, with Smart Fan 5 more hybrid fan headers that support both PWM and Voltage mode fans have been introduced to make the motherboard more liquid cooling friendly.
GIGABYTE BIOS and Software
EASIER TO NAVIGATE AND BETTER EXPERIENCEThe BIOS is essential for users during initial setup to allow for the most optimal settings. With a new GUI and easier to use functionalities, GIGABYTE has been able to reinvent the BIOS to give users a better experience while setting up their new system.
GIGABYTE Ultra-Durable Components
ULTRA-DURABLE AND LONGER LIFESPANGIGABYTE Z390 motherboards feature solid plated ATX 24pin & ATX 12V 8pin + 4pin power connectors to offer a stable power supply during CPU overloading. They allow for a larger contact area for electricity to pass through, with more metal quantity to help sustain higher power and generated heat. The solid pin power connectors are built to be ultra durable and have a longer lifespan than traditional designed pins.
Software to Enhance Your Games and Streams
PROVIDING A UNIQUE HASSLE-FREE EXPERIENCEOptimise and improve your connection with WTFast, the Gamers Private Network (GPN). Cast your game anywhere and experience the greatest gaming moments with XSplit Gamecaster + Broadcaster. Host your game like a pro and with just one click stream your gameplay to Twitch, chat to fellow gamers and interact with social media integration.

Save power with one simple click with CEC Energy Saving technology. GIGABYTE motherboards can achieve lower power consumption under idle mode and fully comply with new CEC 2019 power consumption requirement.
WTFAST (GPN)Enhance your online game performance with WTFast, the Gamers Private Network (GPN); which optimises your connection.
XSPLIT GAMECASTER + BROADCASTERCast your game anytime, anywhere with only one click. The fully optimised social media integration allows you to instantly connect for real-time chats.
Motherboard Specifications
CPU Support
8 & 9th Generation Intel CPU

CPU Socket Type
LGA 1151

Chipset
INTEL Z390

Form Factor
ATX

Memory Type
DDR4

Memory Speed
4266 MHz

Maximum Memory
64 GB

Memory Slots
4 Slots

NVIDIA SLI
Yes

Wireless LAN
Yes

Warranty
Warranty
1 years