Imou Cue 2 smart home security solutions 1080p
1080p Full HD Resolution: Provides clear, sharp video quality that ensures you don't miss any detail.

Smart Tracking: Automatically tracks moving objects or people in its field of view, providing continuous surveillance on the go.

Night Vision: Equipped with high-performance infrared LEDs, this camera provides clear video even in complete darkness.

Two-way Audio: The built-in speaker and microphone allow for clear two-way communication, letting you stay in touch with your family or interact with pets while you're away.

Privacy Mode: Offers a privacy mode that turns the camera lens away when not needed to ensure your privacy.

Motion Detection Alerts: Sends instant alerts to your smartphone whenever it detects motion, keeping you informed about any unexpected activities.

Easy Setup: The Imou Cue 2 can be easily set up and managed using the Imou mobile app.

Cloud and Local Storage: Supports storage of surveillance footage in the cloud or on a local microSD card.

Compatibility: Works with Amazon Alexa and Google Assistant for voice control.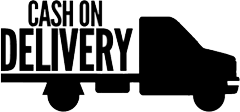 3 JOD+ Flat Shipping Rate inside Amman

5 JOD+ Flat Shipping Rate outside Amman