Imou Ranger 2 4MP Home Security Camera 360 1440p
Pan and tilt capabilities: This allows the camera to cover a wider area, as it can rotate horizontally (pan) and vertically (tilt).

High-Definition Video: Cameras like these often have at least 1440p resolution for clear and crisp images.

Night vision: This is a common feature that allows the camera to see in low-light or no-light conditions.

Motion detection: If movement is detected, the camera can send a notification to your smartphone.

Two-way audio: This feature allows you to speak to and hear from people near the camera.

Compatibility with smart devices: Many cameras like these work with Amazon Alexa and Google Assistant.

Privacy Mode: For moments when you don't want to be watched.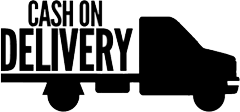 3 JOD+ Flat Shipping Rate inside Amman

5 JOD+ Flat Shipping Rate outside Amman
Imou Ranger 2 4MP

is a surveillance camera designed for home security and monitoring purposes. It features a 4-megapixel (4MP) resolution, which provides clear and detailed images and videos. The camera is part of the Imou product line, which is a brand owned by Dahua Technology, a leading manufacturer of security solutions.
Key features of the Imou Ranger 2 4MP include:
Pan and tilt: The camera has a motorized pan and tilt function, allowing it to rotate horizontally and vertically to provide a wide field of view. This feature enables you to remotely control the camera's movement using a smartphone or computer.

Two-way audio: It is equipped with a built-in speaker and microphone, enabling two-way audio communication. You can listen to what's happening around the camera and speak through the camera using the Imou app or compatible software.

Infrared night vision: The camera is equipped with infrared (IR) LEDs that provide clear night vision up to a certain distance. This allows you to monitor your home or property even in low-light or complete darkness.

Motion detection: The Imou Ranger 2 4MP uses advanced motion detection technology to detect movement within its field of view. When motion is detected, the camera can send push notifications or email alerts to notify you of any potential activity.

Cloud storage and local storage options: You can choose to store your recordings either in the cloud or locally. The camera supports cloud storage options offered by Imou, as well as local storage using a microSD card (sold separately) or network-attached storage (NAS) devices.

Mobile app and remote access: The camera can be accessed and controlled remotely using the Imou mobile app, available for iOS and Android devices. This allows you to view the camera's live feed, and playback recordings, and adjust settings from anywhere with an internet connection.

Easy installation: The Imou Ranger 2 4MP is designed for easy installation and setup. It can be mounted on walls or ceilings using the included mounting bracket, and the camera's connectivity can be established through Wi-Fi or Ethernet.
Overall, the Imou Ranger 2 4MP is a versatile surveillance camera that offers essential features for monitoring and securing your home or property.
Choose the best for you
The 4 megapixels allow you to capture ultra-detailed images. Imou Ranger 2 offers 2 different camera pixel options, so you can choose the one that suits you best.
0°-355° pan & -5°-80° tilt
The electric head of Ranger 2 2MP allows it to pan 355° and tilt from -5° to 80°, ensuring that every corner of the room is covered.
Always focus on the target
Ranger 2 4MP will track and focus on the target when motion is detected.
Alerts you care about
Ranger 2 4MP also can tell if the target is human by the powerful image processing technology.
Keep privacy in mind
With just a click in the app, Ranger 2 4MP will automatically lower the camera to protect your personal privacy at home
Care for your treasure all day long
Immediate alert, immediate care. Get to know what's happening to your treasured baby with Ranger 2 4MP's abnormal sound alarm feature
Connect your home from anywhere
Built-in speaker and microphone with echo cancellation feature allow you to interact with pets and family from anywhere.
24/7 Protection
Provides infrared night vision and automatically turns on and off to guard your home.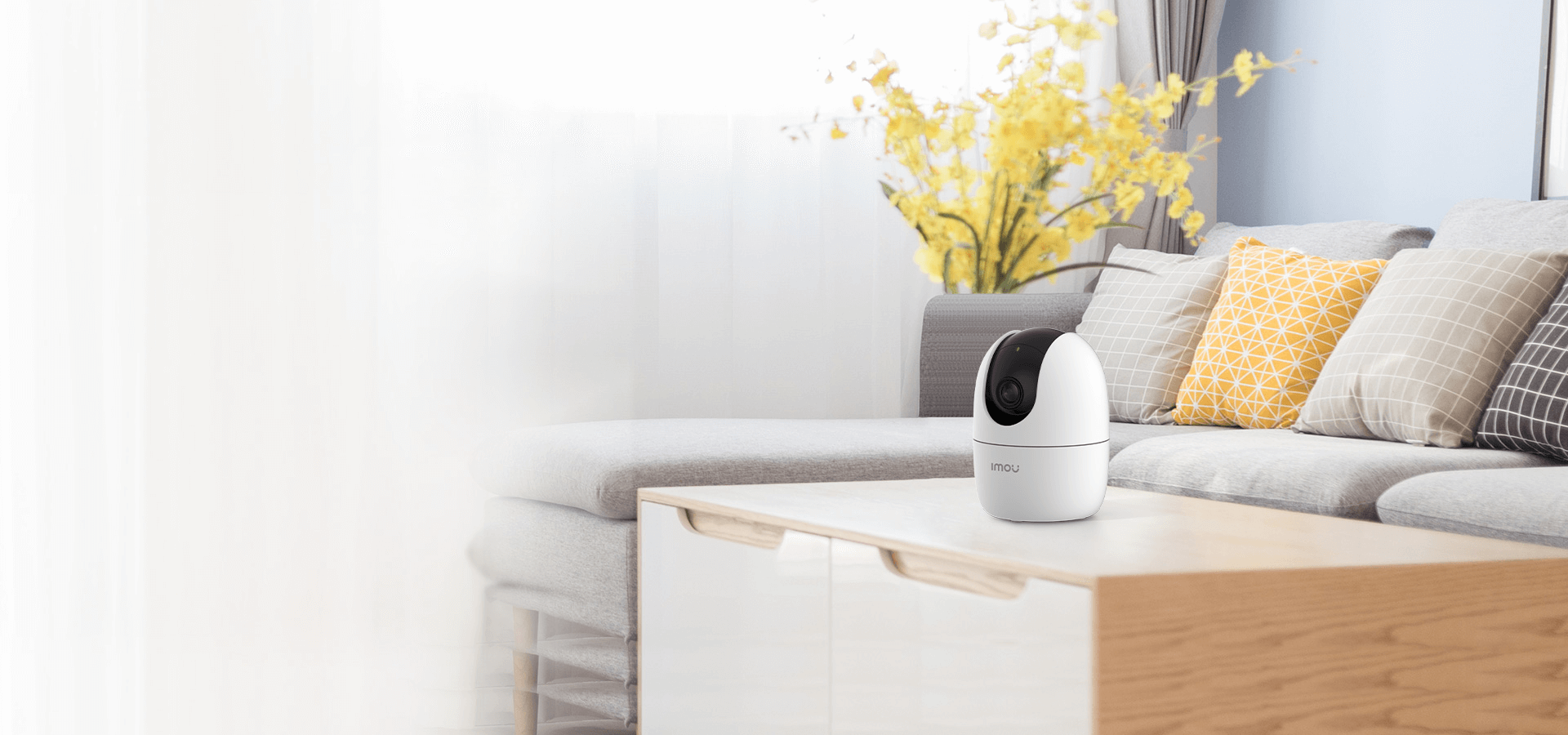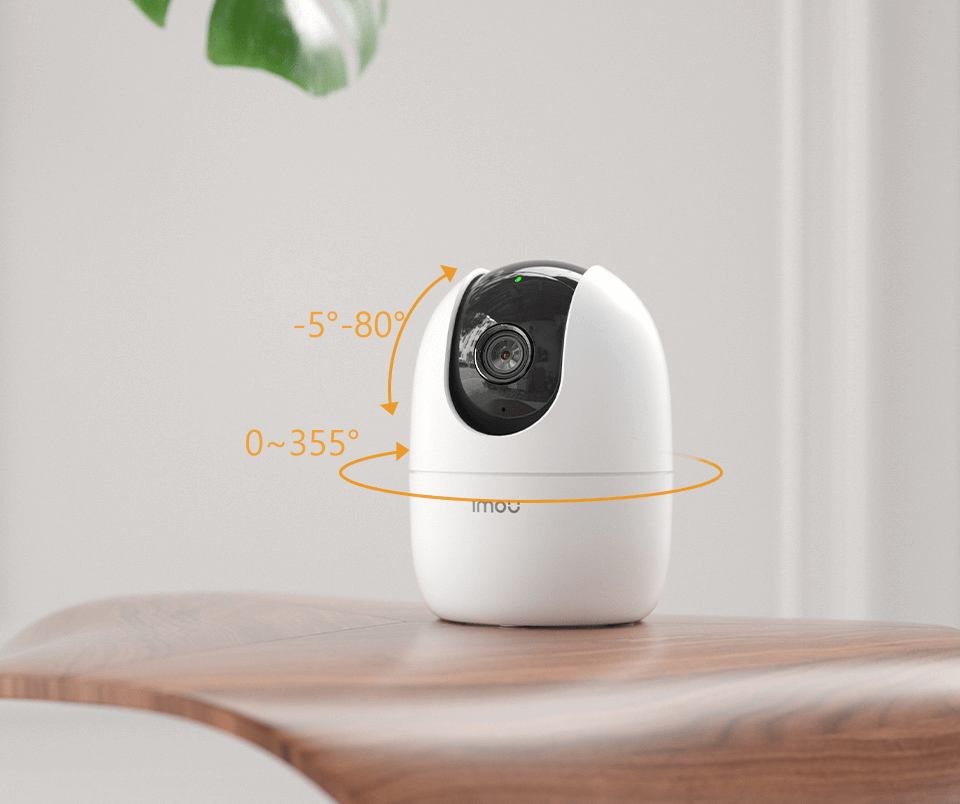 Imou Specifications
Camera
1/2.7" 4 Megapixel Progressive CMOS
4MP (2560 x 1440)
Night Vision: 10m(33ft) Distance
3.6mm Fixed Lens
Field of View : 92°(H)
48°(V)
109°(D)
355°Pan & -5~80°Tilt
Network
Wi-Fi: IEEE802.11b/g/n
50m Open Field
Imou App: iOS
Android
onvif
Video & Audio
Video Compression : H.265/H.264
Up to 25/30fps Frame Rate
8x Digital Zoom
Two-way Audio
Auxiliary Interface
Micro SD Card Slot (up to 256GB)
Built-in Mic & Speaker
Reset Button
Notice Management
Motion Detection
Human Detection
Configurable Region
Abnormal Sound Alarm
General
DC 5V1A Power Supply
Power Consumption:< 5W
Working Environment: -10°C~+45°C
Less Than 95%RH
Dimensions: 106.1 × 77.4× 77.4mm (4.17× 3.04 × 3.04 inch)
Weight: 211g (0.47lb)
CE
FCC
Product Warranty
Warranty
1 Year
Physical Specifications
Weight
210.00kg
Width X Depth X Height
77.40mm x 77.40mm x 106.10mm