Kingston DTDUO3/32GB MicroDuo USB Flash Drive
Expanded storage for tablets and smartphones with USB OTG support

Quickly transfer and back up files, photos and videos to your computer at USB 3.0 speeds

Easily share files between mobile devices without the need for cables or Wi-Fi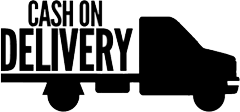 3 JOD+ Flat Shipping Rate inside Amman

5 JOD+ Flat Shipping Rate outside Amman
Expand storage space for tablets and smartphones. Kingston's Datatraveler microDuo Flash Drive provides additional storage space for USB dtduo3/32gb capable tablets and smartphones in a small and convenient form factor.
The USB dtduo3/32gb standard allows mobile devices to directly Connect to a supported USB device. The datatraveler microDuo flash drive allows the micro-USB port normally used to charge the device to be used as an expansion port providing up to 64GB of additional storage.
Ideal for storing large files while travelling, dtduo3/32gb provides plug-and-play functionality for tablets and tablets Smartphones without microSD ports cost less per gigabyte than extra built-in storage on mobile devices.
With smartphones and tablets recording high-definition video and taking higher-resolution photos space on these devices is being used up faster than ever.
Dtduo3/32gb USB drive lets users move files and photos Videos and more - without plugging in PC1 - to uninstall or backup content.
Sharing large files between mobile devices is easier than using online cloud services and doesn't require cables to transfer data between the device and PC.
Available with USB 2.0 or USB 3.0 DT The micro-dtduo3/32gb flash drive is small, lightweight and easy to carry and its sleek design complements any mobile device.
The swivel cap protects the micro-USB connector from damage. datatraveler micro-dtduo3/32gb flash drives are backed by a five-year warranty with free technical support and legendary Kingston reliability.
Features/Benefits
USB dtduo3/32gb a standard that enables host functionality in some phones/tablets with a micropubs port enabling connection to USB devices such as Kingston's micro dtduo3/32gb.

Two All in one - micro-USB and USB connectors for easy file transfer between smartphones Tablets and Computers.

Plug and Play - just connect like a standard USB flash drive.

Convenience - Ultra-small pocket design for easy portability.

Speed ​​- Available with USB 2.0 or USB 3.0 to complement your existing devices Specifications.

Capacity2 • USB 2.0: 8GB 16GB 32GB 64GB • USB 3.0: 16GB 32GB 64GB.

Speed3 • USB 2.0: Standard • 16GB-64GB — 80MB/s read.

Dimensions 27.63mm x 16.46mm x 8.56mm.

Operating temperature 0°C to 60 °C.

Storage Temperature -20°C to 85°C.