Kingston NV2 250GB M.2 2280 NVMe PCIe 4.0 Internal SSD Up to 3500 MB/s
Gen 4x4 NVMe PCIe performance

read/write speeds of up to 3,500/2,800MB/s

lower power requirements and lower heat

Ideal for laptops & small-form-factor PCs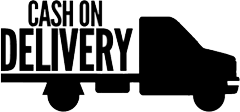 3 JOD+ Flat Shipping Rate inside Amman

5 JOD+ Flat Shipping Rate outside Amman
Kingston NV2 250GB M.2 2280 NVMe PCIe 4.0 Internal SSD Up to 3500 MB/s
Kingston NV2 250GB M.2 SSD. This SSD is designed to fit in an M.2 2280 slot and uses the NVMe (Non-Volatile Memory Express) protocol over the PCIe 4.0 interface. Here is a breakdown of the main features I mentioned:
Capacity: The Kingston NV2 SSD has a storage capacity of 250GB. This storage capacity determines how much data you can store on the drive.
Form factor: The SSD follows the M.2 2280 form factor, which defines its physical dimensions (22mm wide by 80mm long). This form factor is commonly used in modern laptops and desktop computers.
NVMe: NVMe (Non-Volatile Memory Express) is a protocol designed specifically for solid-state drives to take advantage of the high-speed capabilities of NAND flash memory. It provides much faster data transfer speeds compared to traditional SATA SSDs.
PCIe 4.0 interface: PCIe 4.0 is the latest iteration of the PCIe (Peripheral Component Interconnect Express) standard. It offers higher bandwidth and higher data transfer rates compared to its predecessor (PCIe 3.0), enabling faster read and write speeds.
Performance: The speed listed "up to 3500MB/s" refers to the SSD's sequential read and write speeds. This means that the SSD can achieve a maximum read speed of 3500MB per second and a similar write speed under ideal conditions.
Overall, the Kingston NV2 250GB M.2 SSD is positioned as a storage solution that offers fast data transfer speeds, making it suitable for tasks that require quick access to data, such as booting up your operating system, launching applications, and transferring large files.

Gen 4x4 NVMe PCIe performance
read/write speeds of up to 3,500/2,800MB/s

Ideal for systems with limited space
Save space, just plug into M.2 connectors, and you are ready to go. Great for thin laptops and small PCs.

Many capacities
With up to 2TB to fulfill your need for storage.
SSD
NAND
3D
Operating temperature
0°C~70°C

Storage temperature
-40°C~85°C

Vibration operating
2.17G (7-800 Hz)

Vibration non-operating
20G (20-1000Hz)

Endurance
250GB – 80TB
Storage
Capacity
250 GB
Interface
PCIe Gen 4.0 x 4 NVMe
Form Factor
M.2 2280
Read up to (MB/s)
3000 MB / sec
Write up to (MB/s)
1300 MB / sec
MTBF
2000000 hours

Product Warranty
Warranty
1 Year
Physical Specifications
Weight
7.00g
Width X Depth X Height
80.00mm x 22.00mm x 2.20mm