NZXT Black H510 Elite Mid Tower Windowed PC Gaming Case
NZXT H510 Elite, Black, Mid Tower w/ Tempered Glass Windows, 2x ARGB 140mm Fans, USB 3.1 Gen2 Type-C, ATX/mATX/mITX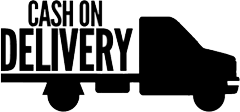 3 JOD+ Flat Shipping Rate inside Amman

5 JOD+ Flat Shipping Rate outside Amman
NZXT H510 ELITE Black Tempered Glass Case
A SIGNATURE ELEGANT DESIGN FROM NZXTThe H510 ELITE showcases the signature design of the NZXT H Series cases. You can easily build a powerful system with plenty of options for storage and cooling due to the design of the elegant all-steel build, which includes the iconic cable management system to streamline building and upgrading your system. The H510 ELITE includes two Aer F* fans and a seamless tempered glass side panel to showcase your build.
All-Steel Construction with the Sleek H Series Design
PREMIUM BUILD WITH COLOUR VARIANTSThe H-Series is an elegant all-steel construction design and is shared across all sizes in the new H-series which come in four different colour variants to match your taste. The tempered glass panel and signature PSU shroud with an iconic cable bar are purposely designed to showcase your beautiful builds.


System Installation Made Easy
ALL-NEW CABLE MANAGEMENT SYSTEMNZXT have designed a new cable routing kit with pre-installed channels and straps on the back of the motherboard so that you are not spending as much time doing cable management. There is also an upgrade to NZXT's signature cable bar as it can now be adjusted. The H-Series layout ensures you'll enjoy building your PC as much as you enjoy gaming on it.
Provides a High Speed Connection for All your Devices
GET INSTANT SUPERFAST RESPONSE WITH USB TYPE-CWith a USB 3.1 Gen2-compatible USB-C connector on the front panel, it's easier than ever to connect smartphones, high-speed external storage, or the latest peripherals to your PC.
Easy to Access Tempered Glass Side Panel
MAINTAIN YOUR PC QUICKLY AND EFFICIENTLYGet easy access to your inner components with a thumb-screwed Tempered Glass side panel that shows off your handiwork and provides the ability to perform quick maintenance on your machine without the need for a toolkit.
CAM-Powered Smart Device for RGB Lighting and Fans
UNIQUE RGB CUSTOMIZATIONThe H500 ELITE's unique Smart Device includes features from the HUE+ and GRID+ V3 digital controllers, allowing for effortless control of RGB lighting and fans through CAM software. You don't even need to waste time checking compatibility, installing, or manipulating physical buttons. The out-of-the box, elegantly controlled CAM software is all you need allowing you to customize lighting which is streamlined with two integrated and individually addressable RGB LED strips.
Adaptive Noise Reduction Technology
FOR UP TO 40% REDUCTION IN NOISE LEVELUsing an on-board noise sensor, the Adaptive Noise Reduction Technology is used to measure and learn the specifics of your system to find the ideal balance between fan speed and cooling. With up to a 40% reduction in fan noise level, you won't need to waste time designing custom fan curves. Leveraging machine learning to improve its results, this will ensure your fan settings are always optimal, even if you change hardware.
See your Build from Another View
OPT FOR VERTICAL MOUNTINGThe H500 ELITE includes a simple to install and remove vertical mounting bracket for graphics cards, allowing you to showcase your build with a different view.
*PCIe riser card not included.