Rampage Power 163 Custom Gaming PCs
Intel NEW 13Gen Core i9-13900KF 24-Cores up to 5.8 GHz L2+L3 68MB Cache

Cooler Master MasterLiquid ML360L ARGB V2 CPU Liquid Cooler,New 3RD GEN

ASUS Prime Z790-P WiFi 6E DDR5 Intel 13th&12th Gen ATX Motherboard

Kingston KC3000 1TB PCIe 4.0 NVMe M.2 SSD up to 7,000MB/s

Kingston FURY Beast RGB 16GB (1 x 16GB) 5600MHz DDR5 Desktop Memory

ASUS TUF Gaming GeForce RTX 4080 OC 16GB GDDR6X - Graphics Card

Seasonic FOCUS GX-850 850W 80+ Gold Full-Modular Fan Control in Fanless Silent

ASUS TUF Gaming GT501 Mid-Tower Case for up to EATX Motherboards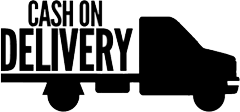 3 JOD+ Flat Shipping Rate inside Amman

5 JOD+ Flat Shipping Rate outside Amman
The components you've chosen indicate that you're building a very high-performance gaming or work PC. Here's a quick rundown of the elements:




1-Intel Core i9-13900KF: The flagship 13th Gen CPU from Intel with 24 cores is a powerful processor for gaming and productivity tasks. Note that the "F" in the name means it doesn't have integrated graphics, so a discrete GPU is needed (which you have).




2-Cooler Master MasterLiquid ML360L ARGB V2: This is a liquid CPU cooler suitable for the high-performance CPU you've chosen. It will ensure that your CPU stays cool even under heavy loads.




3-ASUS Prime Z790-P WiFi 6E DDR5: A top-tier motherboard that supports 13th and 12th gen Intel processors and DDR5 RAM, which you've chosen. It's compatible with your selected CPU and RAM.




4-Kingston KC3000 1TB PCIe 4.0 NVMe M.2 SSD: A high-speed storage solution with read speeds of up to 7000MB/s, ensuring quick boot times and fast load times for games and applications.




5-Kingston FURY Beast RGB 16GB (1 x 16GB) 5600MHz DDR5: This is a fast DDR5 memory module, compatible with your chosen motherboard. However, for the best performance, you may want to consider adding another 16GB stick for dual-channel memory.




6-ASUS TUF Gaming GeForce RTX 4080 OC: A high-end GPU that should handle any current game on maximum settings. It will also be useful for GPU-accelerated tasks in professional software.




7-Seasonic FOCUS GX-850 850W 80+ Gold: A high-quality power supply unit with an 80+ Gold rating for energy efficiency. 850W should be enough for your components, but be sure to check the power requirements of the CPU and GPU specifically.




8-ASUS TUF Gaming GT501 Mid-Tower Case: This case can accommodate up to EATX motherboards, so your ATX motherboard should fit without issues. Just make sure your cooler and GPU will fit in this case as well.




Overall, this is an impressive build that will handle even the most demanding tasks smoothly. However, remember to double-check compatibility between all components before proceeding with the build.
Processor
Processor Type
Intel
Processor Generation
13th
Processor Family
Core i9-13900KF
Processor Speed
up to 5.8 GHz
Processor Cache
68 MB
Processor Core
24
Memory
Memory Size
16 GB
Memory Type
DDR5
Memory Bus Speed
5600MHz
Storage
Storage Technology
SSD
Storage Capacity
1 TB
Storage Speed
PCIe 4.0 NVMe M.2 SSD up to 7
000MB/s
Graphic Card
Graphic Manufacturer
ASUS TUF Gaming GeForce
Graphic Model
RTX 4080 OC
Graphic Memory Size
16GB GDDR6X
Product Warranty
Warranty
1 Year