Rampage Power 167 Custom Gaming PCs
Intel NEW 13Gen Core i5-13400F 10-Cores up to 4.6GHz L2+L3 29.5MB Cache

GIGABYTE B760M DS3H Intel 13th 12th Series LGA 1700/DDR4/PCIe MotherBoard

Kingston NV2 500GB M.2 2280 NVMe PCIe 4.0 Internal SSD Up to 3500 MB/s

Kingston FURY Beast RGB 16GB (1 x 16GB) 3200MHz DDR4 RAM

GIGABYTE GeForce RTX 4070 EAGLE OC 12GB GDDR6X - Graphics Card

Deepcool PF650D 650w 80 Plus Certified Power Supply For Gaming

Lian Li LANCOOL 216 (216R-X) MESH (Black) ARGB ATX Mid Tower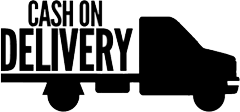 3 JOD+ Flat Shipping Rate inside Amman

5 JOD+ Flat Shipping Rate outside Amman
Based on the specifications you've shared, this appears to be a high-performance gaming or general-purpose computer. Let's analyze each component:
1-Intel 13Gen Core i5-13400F: This is a high-performance processor from Intel's 13th generation lineup. It has 10 cores, which will provide excellent multi-tasking performance, and a maximum clock speed of 4.6 GHz, which will provide strong single-threaded performance. The 29.5MB L2+L3 Cache will help with quick data access.
2-GIGABYTE B760M DS3H Motherboard: This motherboard is compatible with both 13th and 12th-generation Intel processors, using the LGA 1700 socket. It supports DDR4 RAM and PCIe components, making it suitable for a wide range of modern hardware.
3-Kingston NV2 500GB M.2 NVMe PCIe 4.0 SSD: This solid-state drive (SSD) uses NVMe technology over a PCIe 4.0 interface, which means it will offer very fast data transfer speeds—up to 3500 MB/s. It's not the largest capacity, but it should be sufficient for the operating system and a number of applications or games.
4-Kingston FURY Beast RGB 16GB DDR4 RAM: This is a single stick of DDR4 RAM, running at a speed of 3200MHz. 16GB is a solid amount for gaming and general computing tasks. It has RGB lighting for a bit of visual flair.
5-GIGABYTE GeForce RTX 4070: This is a high-end graphics card from Nvidia's RTX 4000 series, with 12GB of GDDR6X VRAM. It should handle the vast majority of modern games at high settings.
6-Deepcool PF650D 650w Power Supply: This 650 watt power supply is 80 Plus certified, which means it's energy efficient. This should be sufficient for the components in this system, but you may want to calculate the power requirements more exactly if you plan to add more components or overclock.
7-Lian Li LANCOOL 216 MESH ATX Mid Tower: This case is a mid tower ATX case with a mesh front panel for good airflow. It also supports ARGB lighting, for customizable aesthetics.
Overall, this system should be quite capable for both gaming and general-purpose computing. The motherboard and power supply should also offer some room for future upgrades.
Processor
Processor Type
Intel
Processor Generation
13th
Processor Family
Core i5-13400F
Processor Speed
up to 4.6 GHz
Processor Cache
29.5 MB
Processor Core
10
Memory
Memory Size
16 GB
Memory Type
DDR4
Memory Bus Speed
3200MHz
Storage
Storage Technology
SSD
Storage Capacity
500GB
Storage Speed
M.2 2280 NVMe PCIe 4.0 Internal SSD Up to 3500 MB/s
Graphic Card
Graphic Manufacturer
GIGABYTE GeForce
Graphic Model
RTX 4070 EAGLE OC
Graphic Memory Size
12GB GDDR6X
Product Warranty
Warranty
1 Year