Razer Blackshark V2 Wired Headset + Usb Mic Enhancer
Razer Triforce titanium driver.

Hyperclear cardioid mic with USB sound card.

Advanced Passive noise cancellation.

Flowknit Memory Foam Ear Cushions.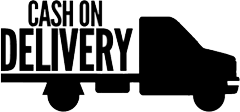 3 JOD+ Flat Shipping Rate inside Amman

5 JOD+ Flat Shipping Rate outside Amman
RAZER™ TRIFORCE TITANIUM 50MM DRIVERS.
With our completely patented design, our engineers can customize each driver in Razer Blackshark V2. There are three choices of high, mid, and low frequencies that allow for wider freedom. This also delivers rich trebles, crisp sound, and powerful bass.
The Razer BlackShark V2 also includes diaphragms coated with titanium. Giving more clarity to any tune you hear so that any comms you get is always crisp and clear.
RAZER Blackshark V2 HYPERCLEAR CARDIOID MIC WITH USB SOUND CARD
This delivers wider speech pickup and better noise cancellation. The detachable mic on this esports headset with an optimized microphone housing adopts a more open design. For minimal obstruction, leading to improved clarity for the nearest recreation of your voice.Comes with a USB sound card to support it, so you can tweak and enhance your voice output to further levels via Razer Synapse. With access to great features like Mic Boost, Voice Gate, Volume Normalization, Mic Equalizer, and Ambient Noise Reduction.
ADVANCED PASSIVE NOISE CANCELLATION
Your sound is always clear, and your mind is always focused. Enjoy uninterrupted focus among the crowd, Razer Blackshark V2 with special closed earcups will greatly reduce noises around you. In addition, plush cushions will make perfect sound isolation.
RAZER GEAR: ENGINEERED FOR ESPORTS
Quick, accurate actuation for winning sessions
Robust, immersive sound for great game awareness
Seamless control and accuracy for perfect aim
Filled with power for ultimate gaming mobility
Razer Blackshark V2 FLOWKNIT MEMORY FOAM EAR CUSHIONS
Sweat and heat build-up are one of major problems when using headsets. So, we made a breathable weave to minimize sweat and heat generated by skin contact. while significantly reducing headset's clamping force with the ultra-soft foam that has better density.
DETACHABLE MIC
LIGHTWEIGHT DESIGN
AT JUST 262
g
ON-HEADSET
CONTROLS
Headset Spacification
Headphone Type
Wired
Surround Sound
THX Spatial Audio
Microphone
Razer HyperClear Cardioid
Headphone Frequency Response
12-28000 Hz
Headphone Sensitivity
100 dB
Headphone Impedance
32 Ohm
Headphone Volume Control
On-earcup
Microphone Frequency Response
100-10000 Hz
Microphone Pattern
Unidirectional
Range
-
Battery life
-
Connector Type
3.5mm Analog
Cable Length
1.8 m
Microphone Noise Cancellation
Passive noise cancellation