Razer Naga Pro Gaming Mouse Mod Wireless Rh
With 3 swappable side plates: 12-Buttons Side Plate | 6-Buttons Side Plate | 2-Buttons Side Plate.

Hyperscroll pro wheel, with 5 presets and 1 custom mode.

Hyperspeed wireless with Multi-device support.

Razer Focus pro with 30k sensor.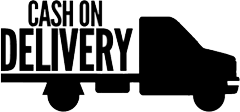 3 JOD+ Flat Shipping Rate inside Amman

5 JOD+ Flat Shipping Rate outside Amman
RAZER NAGA V2 PRO
ADAPT AND UNLEASH
Designed to dominate in MMO, Battle Royale, FPS, and more, the multi-genre master returns stronger than ever. With 3 swappable side plates, 19+1 programmable buttons, a Razer HyperScroll Pro Wheel, and Razer HyperSpeed Wireless, the Razer Naga V2 Pro packs the power to rise above every genre.
RAZER NAGA x WORLD OF WARCRAFT: DRAGONFLIGHT
Arm yourself with the MMO gamer's mouse of choice and bring forth the full power of the Dragonflights with the Evoker—the newest class in World of Warcraft.EXCITED FOR THE NEW EXPANSION?Prepare to enter a new age of adventure as the Dragon Isles awaken.
ABSOLUTE ADAPTABILITY AND CONTROL
3 SWAPPABLE SIDE PLATES FOR UP TO 22 PROGRAMMABLE CONTROLS
The Razer Naga V2 Pro comes with a set of 12, 6 and 2-button magnetic side plates, allowing you adapt to any game genre with up to 22 programmable controls.
12-Buttons Side Plate | 6-Buttons Side Plate | 2-Buttons Side Plate
1) Left mouse click
2) Right mouse click
3) Toggle Autorun
4) Zoom in
5) Zoom out
6) Phial Use
7) Potion Use
8) Scroll mode Cycle
9) DPI Cycle
10) Profile Cycle

1) Living Flame
2) Disintegrate
3) Firestorm
4) Eternity Surge
5) Shattering Star
6) Fire Breath
7) Tip the Scales
8) Hover
9) Dragonrage
10) Assign Skull to target
11) Assign Cross to target
12) Assign Square to target

1) Left mouse click
2) Right mouse click
3) Toggle Autorun
4) Zoom in
5) Zoom out
6) Phial Use
7) Potion Use
8) Scroll mode Cycle
9) DPI Cycle
10) Profile Cycle

1) Living Flame
2) Disintegrate
3) Firestorm
4) Eternity Surge
5) Shattering Star
6) Fire Breath


1) Left mouse click
2) Right mouse click
3) Toggle Autorun
4) Zoom in
5) Zoom out
6) Phial Use
7) Potion Use
8) Scroll mode Cycle
9) DPI Cycle
10) Profile Cycle

1) Living Flame
2) Disintegrate
Mouse Specification
DPI
30
000
Connectivity
Wireless
Bluetooth
and wired
Sensor
Optical
Lighting
RGB
Microprocessor
-
IPS / Speed
750
Acceleration
70g
Polling Rate
-
Hardware Acceleration
-
Number of Buttons
20 | 14 | 10
Cable Length
-
Battery Life
300 hours via Bluetooth
150 hours via wireless