Razer Pro Glide Medium Mat - Mercury
Thick, High-Density Rubber Foam.

Anti-Slip base.

Textured Micro-Weave Cloth Surface.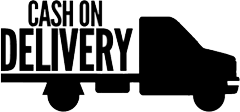 3 JOD+ Flat Shipping Rate inside Amman

5 JOD+ Flat Shipping Rate outside Amman
RAZER PRO GLIDE
WIN AT WORK
Boost your productivity by optimizing your workspace with the Razer Pro Glide— a new addition to Razer Productivity soft mouse mat range, the XXL is designed to give you a higher to give you a higher degree of mouse control for the task at hand, and made of thick, high-density rubber foam that is as durable as it is comfortable to use.
THICK, HIGH-DENSITY RUBBER FOAM
At 3mm thick, the mats provide cushioning for your hand and a sturdy base for your mouse when working, while being tough enough to withstand prolonged use.
TEXTURED MICRO-WEAVE CLOTH SURFACE
The mat's smooth surface allows for quick, effortless swipes while you work, and is optimized across all mouse sensors to ensure accurate tracking.
ANTI-SLIP BASE
The rubberized base is enhanced with a special grip texture that maintains a firm hold on your work desk, ensuring no unintentional shifting of the mat as you're using it.
Mouse Pad Spacification
Material
Soft
Stitched Edges
No
RGB Illumination
No
Physical Specifications
Width X Depth X Height
275.00mm x 360.00mm x 3.00mm