TUCANO NIDO HARD-SHELL CASE - Transparent 13"
Durable, polycarbonate hard-shell case prevents scrapes, scratches, and scuffs

Tucano logo on case back cover

Apple logo is visible through case

Anti-slip rubber, bottom feet enhance stability

Ventilation slots allow efficient device cooling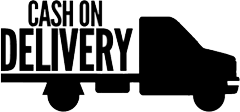 5 JOD+ Flat Shipping Rate
Hard-shell case for New MacBook Pro 13" 2018/2020
A durable and ultra-thin, hard-shell laptop case that provides a high level of protection for your MacBook Pro 13" in a stylish and colorful way. The modern Nido case is made of durable polycarbonate that protects your laptop from scrapes, scratches, and scuffs. The stylish see-through design and the smooth texture with soft rubber coating allow for a modern look. It also has anti-slip rubber feet that provide added stability and prevent your device from moving while in use. Ventilation slots on the bottom promote continuous air flow for efficient device cooling.