UGREEN 30325 15-15.9 Inch Laptop Sleeve
UGREEN 30325 Laptop Sleeve for 15-15.9-Inch Laptops:
Designed to fit laptops with 15 to 15.9-inch screens.

Provides protection against scratches, dust, and minor bumps.

Durable construction.

Secure zipper closure.

Interior padding for added protection.

Stylish and functional design.

[Additional Features, such as handles, pockets, or compatibility notes].

Ideal for on-the-go use and laptop storage."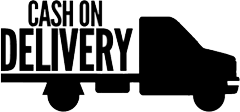 3 JOD+ Flat Shipping Rate inside Amman

5 JOD+ Flat Shipping Rate outside Amman