UGREEN M.2 SATA NGFF SSD Enclosure Aluminum USB 3.1
The UGREEN M.2 SATA NGFF SSD Enclosure is an aluminum external storage solution with a USB 3.1 interface, designed to transform M.2 SATA NGFF solid-state drives into portable, high-speed external storage devices.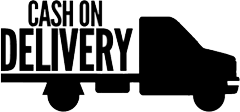 3 JOD+ Flat Shipping Rate inside Amman

5 JOD+ Flat Shipping Rate outside Amman
UGREEN M.2 SATA NGFF SSD Enclosure Aluminum USB 3.1
The UGREEN M.2 SATA NGFF SSD Enclosure is a hardware device that allows you to turn an M.2 SATA-based solid-state drive (SSD) into an external portable storage device. Here are some key features and information about this product:
M.2 SATA Compatibility: This enclosure is designed specifically for M.2 SATA NGFF (Next Generation Form Factor) SSDs. It supports various lengths of M.2 SATA SSDs, typically including 2230, 2242, 2260, and 2280.
Aluminum Construction: The enclosure is made from aluminum, which not only provides durability but also helps with heat dissipation to keep your SSD cool during operation.
USB 3.1 Interface: The enclosure connects to your computer via a USB 3.1 interface, which is known for its high-speed data transfer capabilities. USB 3.1 is backward compatible with USB 3.0 and USB 2.0, but to take full advantage of the faster transfer speeds, your computer should have a USB 3.1 port.
Tool-Free Installation: Many M.2 SATA SSD enclosures are designed for tool-free installation, meaning you can insert your SSD into the enclosure without needing any additional tools. This makes it easy to set up and swap out drives if necessary.
Compatibility: The enclosure should be compatible with various operating systems, including Windows, macOS, and Linux, as it operates as a standard external storage device.
Transfer Speeds: The actual data transfer speeds you can achieve will depend on the performance of your M.2 SATA SSD and the capabilities of your computer's USB port. However, USB 3.1 theoretically offers transfer speeds of up to 10 Gbps (gigabits per second), which is significantly faster than USB 2.0 or even USB 3.0.
Power Supply: The enclosure typically draws power from the USB port, so you don't need an external power adapter for most setups.
Portability: Since this enclosure is designed for M.2 SSDs, it's usually quite compact and portable, making it a convenient solution for those who need to carry their data with them.
To use the UGREEN M.2 SATA NGFF SSD Enclosure, you'll typically open the enclosure, insert your M.2 SATA SSD into the appropriate slot, close it up, and then connect it to your computer via the USB 3.1 cable provided. This effectively turns your M.2 SSD into an external storage drive that you can use for data storage, backups, or transferring files between computers.
UGREEN M.2 SATA NGFF SSD Enclosure USB 3.1 Gen 2 to B+M Key & B-Key External Solid State Drive Aluminum Case 6Gbps with UASP 2230/2242/2260/2280,
Convenient Bridge Between M.2 SSD and PC
UGREEN External M.2 SSD Enclosure is meant to connect a SATA NGFF based M.2 SSD to a computer for more stable and quicker data exchange. It easily turns a M.2 SSD into a portable external hard drive that helps to reuse your old M.2 SSD.
SuperSpeed 6Gbps Transmission with UASP
Engineered with USB 3.1 Type C Gen2 interface(10Gbps) and SATA M.2 interface(6Gbps),and delivers max data transmission rate up to 6Gbps.
With UASP (USB Attached SCSI Protocol) it accelerates 70% faster on reading speed and 40% faster on writing speed.
Sleek & Compact Design
Made of premium aluminum ally eatures a lightweight and sleek design with compact size(L122*W40*H12 mm), making it durable and portable to carry around.
Main Features
* Support Plug & Play and Hot-Swapping. Easy tool-free installation & no driver required. No additional power required.
* Support all 2230 2242 2260 2280 NGFF B+M Key and B-Key M.2 SATA SSD.
* Support UASP, S.M.A.R.T and TRIM.
* Constructed with aluminum alloy that is better at heat dissipation, no worry about over-heat.
* Features S.M.A.R.T function and allows you to check the status of your SSD on computer easily.
* Easy Assembly: Secure the SSD drives in place with rubber fastener, no need for screw and screwdriver. More convenient.
Sufficient Heat Dissipation

Made of premium aluminum that does better at heat dissipation, no need to worry about overheat.

Convenient to Control

With white LED indicator, you can learn the working status of this M2 Case easily. Flashing means processing data transmission.

USB-A to USB-C Cable Included

Comes with 50cm USB-A to USB-C Cable for super fast data transferring. USB-C to USB-C Cable is not included.

Quick and Easy Installation

Plug and play, no driver needed. Just use the included rubber fasteners to secure your M.2 SSD drives on to the board.