UGREEN USB-C TO HDMI MALE TO MALE CABLE 1.5M
UGREEN's USB-C to HDMI Cable (6.6FT) offers seamless connectivity between USB-C devices and HDMI displays, supporting stunning 4K resolution at 60Hz. Enjoy high-quality video and audio transmission without the need for extra drivers. This durable and versatile cable is perfect for expanding your screen or streaming content to a larger monitor or TV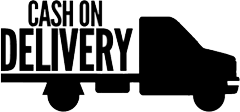 3 JOD+ Flat Shipping Rate inside Amman

5 JOD+ Flat Shipping Rate outside Amman
UGREEN USB-C TO HDMI MALE TO MALE CABLE 1.5M
The UGREEN USB-C to HDMI Cable is a product designed to connect devices with a USB Type-C port, such as laptops, tablets, or smartphones, to a display or monitor with an HDMI input. This cable allows you to transmit audio and video signals from your USB-C device to the HDMI-equipped display, making it useful for tasks like extending your laptop's screen to a larger monitor or watching videos on a TV.
Key features of the UGREEN USB-C to HDMI Cable (4K@60Hz) 6.6FT include:
4K@60Hz Resolution: This cable supports 4K resolution at 60Hz, which means it can deliver high-quality video output to compatible displays. This is great for watching 4K videos, gaming, or working with high-resolution content.

Plug and Play: Typically, this type of cable is "plug-and-play," which means you can connect your USB-C device to the HDMI display without the need for additional drivers or software installations.

6.6 Feet (2 meters) Length: The cable is 6.6 feet long, which provides some flexibility in terms of positioning your USB-C device and HDMI display.

Compatibility: It's important to ensure that your USB-C device supports video output via USB-C, and your HDMI display supports the desired resolution and refresh rate (4K@60Hz in this case) to fully utilize this cable.

Durable Design: UGREEN cables often come with reinforced connectors and durable materials to withstand regular use.

Audio Support: In addition to video, the cable should also transmit audio signals, allowing you to enjoy sound through the HDMI-connected display.

For Gameplay

For Fitness

For Outdoor Camping

For Travel

Support USB-C Devices with DP Alt Mode

Meets all your needs from daily office use to professional video & photo editing.

Supports clamshell mode for MacBook Pro & MacBook.

It is not compatible with the devices that do not support the protocol of DP alt mode. Please check your user manual.
Computer Accessories
Connector type
USB Type C

Cable Type
USB
HDMI

Connector Gender
Male-to-Male

Product Warranty
Warranty
1 Year
Physical Specifications
Weight
3.52oz
Width X Depth X Height
4.72in x 0.67in x 78.74in