HP 22" Full-HD IPS LED Monitor
Our thinnest LCD display yet: Pushing the limits of thin in an eye-catching design. With our innovative use of high-strength, lightweight metal, we've created our thinnest LCD display yet.

True-to-life colour - When the colors on your display are indistinguishable from real life, the result is a beautifully vivid picture. With Technicolor Color Certification, color accuracy is assured every time.

Stunning from edge-to-edge - With ultra-wide viewing angles and vivid 1920 x 1080 resolution, this edge-to-edge display delivers an expansive entertainment experience for seamless multiple display setups.

Bezel-less display - With no bezel encircling the display, an ultra-wide viewing experience provides for seamless multi-monitor set-ups.

Share the panoramic view - Vibrant detail from practically any position with consistent color and image clarity maintained across an ultra-wide 178° horizontal and vertical viewing angles.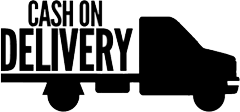 3 JOD+ Flat Shipping Rate inside Amman

5 JOD+ Flat Shipping Rate outside Amman