Intel Core i9-9980XE Extreme Edition up to 4.4GHz 18-Core , 24.75MB
18 Cores & 36 Threads, 3.0 GHz Clock Speed ,4.5 GHz Maximum Turbo Frequency ,LGA 2066 Socket ,24.75MB Cache Memory ,No Integrated Graphics ,Supports DDR4 Memory ,Supports Intel Optane ,emory Supports up to 44 PCIe Lanes ,9th Generation (Coffee Lake Refresh)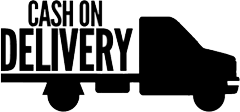 3 JOD+ Flat Shipping Rate inside Amman

5 JOD+ Flat Shipping Rate outside Amman
Intel Core i9 9980XE Extreme Edition Processor - Power your Creativity
THE ULTIMATE CREATORS PLATFORMThe latest Intel Core i9 9980XE Extreme Edition X Series processor is powered by a huge 18 Cores and 36 Threads to address the simultaneous, compute-intensive demands of creators. The Intel Core X Series CPU's allow flexible system configuration for specific creator usages, giving you access to 44 PCIe lanes, quad channel memory, plus support for Thunderbolt technology and high-speed SSD drives. The new Extreme Edition processors are fully unlocked and feature solder thermal interface material (STIM) for extreme performance overclocking. Get the power and convenience of a full studio in your PC to help accelerate your creative work flow from start to finish.


Power your Creative Vision with the X Series Family
INTEL® CORE™ X-SERIES PROCESSOR FAMILYThe Intel® Core™ X-series processors are unlocked and designed to scale to your performance needs by ranging from 8 to 18 Cores for when extreme mega tasking is required. Experience extreme performance, immersive 4K visuals, high speed storage and DDR4 memory, and the latest technological advancements which are all designed to get you from planning to your masterpiece faster than ever. Intel® Turbo Boost Max Technology 3.0 optimizes lightly-threaded performance by identifying your processor's fastest two cores and directing your most critical workloads to them. It also comes ready to install Intel® Optane™ memory and Intel® Optane™ SSDs for amazing system responsiveness.
Mega Tasking to the Extreme
USE EVERY TOOL YOU NEED EASILYWith an Intel® Core X-series processor, you can edit your video, render 3D effects, and compose the soundtrack simultaneously without compromising your computer's performance. Intel® Core™ X-series processors are more than just a CPU as they are loaded with innovative technology, such as support for Intel® Optane™ SSDs, delivering breakthrough performance for demanding storage requirements, and Intel® Turbo Boost Max Technology 3.0 to optimize speed when and where you need it most. Featuring up to 44 PCIe lanes, you can build a PC studio to match your unique needs. 4K monitors, multiple GPUs, NVMe SSDs, numerous recording devices, and more are possible with new Intel® Core™ X-series processors.
X299 Chipset and Intel X-Series Processor
A SUPERIOR CPU BUILT FOR THE ULTIMATE PLATFORMThe Intel X299 chipset paired with intel Core X-series processors provide a world class platform for gaming, content creation and over-clocking. Whether it is responsiveness, expandability or performance you crave, this platform has you covered. Integrated USB 3.0 makes moving files to your tablet and smartphone blazing fast.

The platform also provides RAID support on PCI Express and Serial ATA storage devices, fast data transfers with support for PCIe 3.0 storage devices and finally, Intel Optane Memory support. Want to push the envelope with overclocking? The Intel X299 chipset and Intel Core X-series processor family bring new unlocked base clock capabilities.

Unlock your individual cores and memory frequencies to amazing levels while having the flexibility to keep other areas within specification. With support for Intel Extreme Memory Profiles (XMP), Intel Extreme Tuning Utility (XTU), and the Intel Performance Tuning Protection Package Plan the capabilities of the Intel X299 chipset and new Intel Core X-series processors are a threat to every overclocking world record.
Overclock with Confidence
DON'T JUST MEET EXPECTATIONS, EXCEED THEM!The Intel® Core™ X-series processor family is unlocked to provide additional headroom. New features include the ability to overclock each core individually, AVX ratio controls for more stability, and VccU voltage control for extreme scenarios. Combined with tools like Intel's Extreme Tuning Utility (Intel® XTU) and Extreme Memory Profile (Intel® XMP), you have a powerful kit for maximizing performance. Intel® Smart Cache also features a new power-saving feature that dynamically flushes memory based on demand or during periods of inactivity, ensuring your applications keep up with your demands.
Push Past the Limits!
WHAT IS OVERCLOCKING?Increase processing power by fine-tuning your system to run your processor at higher settings than the default specification.
WHAT ARE THE BENEFITS?Higher processor settings can allow you to increase game configurations, play at higher frame rates and enable smoother gameplay for the ultimate gaming experience.
HOW EASY IS IT TO OVERCLOCK?Intel® XTU is an overclocking toolkit that lets you easily change your settings and benchmark speeds to tune your system to its highest possible frequency.
PRODUCT AND PERFORMANCE INFORMATION1.Altering clock frequency or voltage may damage or reduce the useful life of the processor and other system components, and may reduce system stability and performance. Product warranties may not apply if the processor is operated beyond its specifications. Check with the manufacturers of system and components for additional details.
2.Intel® technologies' features and benefits depend on system configuration and may require enabled hardware, software or service activation. Performance varies depending on system configuration. No computer system can be absolutely secure. Check with your system manufacturer or retailer or learn more at Intel.co.uk.
3.Actual number of ports available may vary by processor number and system configuration. Please refer to the specifications corresponding to the processor number of interest or consult your system vendor for system information.
Processor Specifications
CPU Series
XE Series
CPU Generation
9th
CPU Model
i9-9980XE