Microsoft LifeChat LX-2000 Headset With Mic
Foldable design

Behind-the-head

Inline volume and microphone controls

Carrying case included

Plug and play

Behind-the-Head Stereo Design. The behind-the-ear design is comfortable and convenient.

Flexible Microphone Boom - A high-quality microphone for PC calling, gaming, and other needs.
Inline Volume and Microphone Controls - Make quick adjustments with the inline controls.

Carrying Case Included - The included carrying case protects both the headset and the cord.

Plug and Play - The simplicity of plug and play—no software needed.

Broad IM Compatibility - Compatible with Windows Live Messenger, AOL Instant Messenger, Yahoo! Messenger, Microsoft Office Communicator, Skype.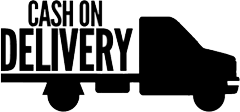 5 JOD+ Flat Shipping Rate
Microsoft LifeChat LX-2000, PC/Gaming, Binaural, Neck-band, Black, 3.5 mm (1/8"), Wired