LG 20MK400A 19.5" HD LED Monitor
Reader Mode

Flicker Safe

Dynamic Action Sync

Black Stabilizer

OnScreen Control

Wall Mount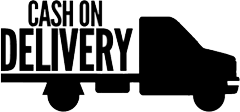 3 JOD+ Flat Shipping Rate inside Amman

5 JOD+ Flat Shipping Rate outside Amman
Take your viewing experience to a whole new level with the LG 20inch LED Monitor. Its reader mode function reduces the blue light and decreases the strain on your eyes effectively. You can read your favorite book in digital form for hours and hours at a stretch. Thanks to the easy joystick control, the LG LED screen allows you to adjust the brightness and zoom-in or zoom-out from the screen for an enhanced viewing experience. Furthermore, this LG monitor is safe from annoying flickers that spoil your visuals while gaming or watching movies. The dynamic action sync mode allows you to conquer your opponents by enabling quick reactions to their actions. It synchronizes excellently with those fast-paced games and minimizes sudden lags or distortion effectively. Experience exemplary clarity in the pitch dark while playing games with the black stabilizer feature of the monitor. It finds out the darkest areas in the game and renders perfect brightness so that you can shoot all your targets that are lurking behind the shadows. This LG 20inch LED has OnScreen control that provides the user with a simple yet highly advanced interface. You can mount this monitor easily on the wall and set it up for all your entertainment needs.
Astonishing Clarity
Flicker-safe design keeps the clarity of the visuals completely intact.
Dynamic action sync mode enables quick reaction while gaming.
Black stabilizer function renders crystal-clear clarity in pitch dark.
LED screen displays clear, crisp visuals for a heightened viewing experience.
User-Friendly Interface
Reader mode allows you to read digital books and prevents any strain or fatigue on the eyes OnScreen interface enables you to adjust the brightness of the screen effectively Joystick control function allows you to read even the minute details comfortably Fits seamlessly on the wall to enhance your viewing experience
Monitors Specifications
Size
19.5"
Panel Type
TN
Colour Depth
16.7 M
Aspect Ratio
16:9
Resolution
1366 X 768
Brightness
200 cd / m2
Viewing Angle
90 / 65
Refresh Rate
60 Hz
Response Time
5 ms
Input and Output
D-Sub / VGA
Yes
HDMI
No
DisplayPort
No
Headphone Out
Yes
Sound
Speaker
No
Power
Type
Adapter
Input
100 - 240 Vac
50 / 60 Hz
Output
19 V / 0.84 A
Frequency
D-sub (H-Frequency)
1366 X 768 / 30~61 kHz
D-sub (V-Frequency)
1920 x 1080 / 75 Hz
Stand
Base Detachable
Yes
Tilt (Angle)
-5° ~ 20°