LG 32UN500-W 4K HDR 10 DCI-P3 90% Color Gamut w/ 3-Side Virtually Borderless Design & Built-in Speakers - Gaming Monitor
31.5"" UHD 4K (3840x2160)

DCI-P3 90% (Typ.)HDR10

3-Side Virtually Borderless Design

AMD FreeSync™ , MAXXAUDIO®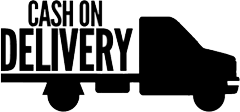 3 JOD+ Flat Shipping Rate inside Amman

5 JOD+ Flat Shipping Rate outside Amman
LG 32UN500-W
The LG 32UN500-W is a 32-inch 4K gaming monitor that features HDR10 support, 90% DCI-P3 color gamut coverage, a virtually borderless design on three sides, and built-in speakers. Here's an overview of its key features:
Display: This monitor has a 32-inch 4K UHD (3840x2160) resolution display, providing crisp and detailed visuals. The HDR10 support enhances the color and contrast of the content, making it ideal for watching movies or playing games that support HDR.
Color Gamut: With 90% DCI-P3 color gamut coverage, this monitor offers accurate and vibrant colors. DCI-P3 is a color space commonly used in digital cinema and has a wider color gamut than the standard sRGB color space.
Virtually Borderless Design: The 3-side virtually borderless design offers a sleek and modern look, while also maximizing screen real estate for an immersive gaming experience.
Built-in Speakers: The monitor is equipped with built-in speakers, providing decent audio for casual gaming and multimedia content. However, for a more immersive audio experience, it is recommended to use dedicated speakers or a gaming headset.
AMD FreeSync: The monitor supports AMD FreeSync technology, which helps reduce screen tearing and stuttering by syncing the display's refresh rate with the graphics card's output. This results in a smoother gaming experience, especially for fast-paced games.
Connectivity: The LG 32UN500-W offers multiple connectivity options, including HDMI and DisplayPort inputs, allowing you to connect various devices like gaming consoles, PCs, and media players.
Overall, the LG 32UN500-W is a solid choice for a 4K gaming monitor, offering impressive visuals, color accuracy, and a sleek design. However, if you're looking for features like a higher refresh rate or more advanced gaming technologies like G-Sync, you might want to consider other options in the market.
#1 UHD monitor brand in the U.S. for 3 years in a row*
*The NPD Group, Inc., U.S. Weekly Retail Tracking Service, Monitors, Display Resolution: 3840 x 2160, Based on Dollars, 52 Weeks Ending Apr 4, 2020 vs. same weeks in 2018 & 2019.
Details mastered
LG UHD 4K monitor enables you to enjoy 4K and HDR content as you've dreamed of.

Large Display Immersion

31.5"" UHD 4K (3840x2160)
3-Side Virtually Borderless Design


Vivid Color & HDR

DCI-P3 90% (Typ.)
HDR10


Multimedia Features

AMD FreeSync™
MAXXAUDIO®

Enhance Games up to 4K and HDR
Immersive gaming experience
32UN500 boosts the new era of 4K HDR console gaming experience, not only bringing unprecedented thrills with decent image, and sound, but also helping you win more battles with AMD FreeSync™, Dynamic Action Sync and Black Stabilizer.

*The images shown are for the purpose of illustrating gaming features in advertising, and may differ from the actual product.
AMD FreeSync™
Fluid and rapid motion
With AMD FreeSync™ technology, console gamers can experience seamless, fluid movement throughout high resolution, fast-paced games. AMD FreeSync™ virtually eliminates screen tearing and stuttering.

Dynamic Action Sync® presents action as it happens
Get the closest thing to real-time gaming. Dynamic Action Sync elevates your gameplay for a pro-level experience. Respond to action, opponents and every moment with minimized input lag and unbelievable performance.
See detail in the darkness with Black Stabilizer®
Your gameplay is never in the dark. Black Stabilizer is your ally to attack or defend against enemies hiding in the shadows. It delivers a pro-level gaming experience for enhanced vision and a jump on the competition.
*Above images positioned on the left side illustrate the conventional mode that the feature is not supported in.
Enjoy 4K and HDR Contents
More vividly and realistically
HDR content from multiple streaming services explores. The result is the most true with vivid color in a wide range when playing on LG UHD 4K monitor with HDR10 technology in support of DCI-P3 90% (Typ.) color space.

*The images shown are for the purpose of illustrating 4K video content in advertising, and may differ from the actual product.
Clean Design
Easy and clean design
The One-Click stand makes it easy to install without any other equipment, and flexibly adjust the tilt of the big screen to position it in the optimal position for you.

Monitors Specifications
Color Gamut
DCI-P3 90%
Pixel Pitch
0.18159 x 0.18159 mm
Color Depth
1.07B

Size
31.5"
Panel Type
VA
Aspect Ratio
16:9

Resolution
3840 x 2160
Brightness
350nits (Typ.)

Contrast Ratio
3000:1
Viewing Angle
178º (R/L)
178º (U/D)

Surface Treatment
Anti Glare

Refresh Rate
60Hz
Response Time
4ms (GTG)

Input and Output
D-Sub / VGA
No
HDMI
Yes x 2
DisplayPort
Yes x 1

Headphone Out
Yes

Product Warranty
Warranty
1 Years
Physical Specifications
Weight
14.80lb
Width X Depth X Height
28.10cm x 8.20cm x 20.20cm