LG 34WP550-B 21:9 Ultra Wide™ Full HD IPS Monitor with AMD FreeSync™- Monitor
34-inch UltraWide™ Full HD

IPS with sRGB 95% (Typ.)

HDR10

AMD FreeSync™

OnScreen Control

3-side Virtually Borderless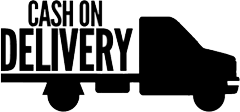 3 JOD+ Flat Shipping Rate inside Amman

5 JOD+ Flat Shipping Rate outside Amman
34" UltraWide Full HD Display

UltraWide Full HD resolution (2560x1080) offers 33% more screen space in width than the FHD resolution (1920x1080) display, giving an aspect ratio of 21:9.

Online Classroom with Wide Field of View

Easily manage textbooks, lectures, conversations and searches in a single view and turn the wide screen into your favourite online classroom.

Start Viewing Side-by-Side

Enables you to work with reports at a glance with datasheets and slides side by side without repeating Alt-tab.
HDR10

Detailed Contrast

HDR technology is now applied to various content. This monitor is compatible with industry standard HDR10 high dynamic range, based on the sRGB 95% colour gamut, supporting specific levels of colour and brightness that enables viewers to enjoy the dramatic colours of the content.

IPS with sRGB 95% (Typ.)

True Colours and Wide View

LG IPS monitor displays impeccable colour accuracy. With a wide viewing angle, the IPS display boasts 95% coverage of the sRGB colour spectrum.

OnScreen Control

Control with a Few Clicks

You can customise the workspace by splitting the display or adjusting basic monitor options with just a few mouse clicks.

*To download the latest OnScreen Control, visit LG.COM.

*The product images and OnScreen Control in the video are for illustrational purposes only and might differ from the real product and Actual OnScreen Control.
AMD FreeSync
Fluid and Rapid Motion
With AMD FreeSync technology, gamers can experience seamless, fluid movement in hi-resolution and fast-paced games. It virtually reduces screen tearing and stuttering.
*The images simulated to enhance feature understanding. It may differ from actual use.
*Comparison of Mode 'OFF' (left image) and AMD FreeSync
Dynamic Action Sync

React Faster to Opponents

Reduce input lag with Dynamic Action Sync so it helps gamers catch critical moments in real-time.

*The conventional illustrates the LG's model is not supported in Dynamic Action Sync (DAS) feature.

*The images simulated to enhance feature understanding. It may differ from actual use.

Black Stabiliser

Attack First in Dark

Black Stabiliser helps gamers to avoid snipers hiding in the darkest places and quickly escape situations when the flash explodes.

Crosshair

Better Aim

Target point is fixed in the centre to enhance shooting accuracy.
Reader Mode

Less Blue, Improved Visual Comfort

Reducing blue light to help lessen eye fatigue, Reader Mode creates a screen with a colour temperature similar to paper and provides optimal condition for reading.

Flicker Safe

Care for Eyes

Flicker Safe reduces invisible flickering on the screen and provides a comfortable working environment for your eyes.

*The images simulated to enhance feature understanding. It may differ from actual use.

*The figure is calculated by the estimation from LG's internal testing using model 34WP550 on November 2020. The figure may vary in real use conditions.

Ergonomic Design

Easy and Comfortable

The One-Click stand makes it easy to install without any other equipment, and flexibly adjust the height and tilt of the big screen to position it in the optimal position for you.
Monitors Specifications
Size
34"
Panel Type
IPS
Aspect Ratio
21:9
Resolution
2560 x 1080
Contrast Ratio
700:1
Viewing Angle
178º(R/L)
178º(U/D)
Refresh Rate
75 Hz
Response Time
5 ms
Input and Output
D-Sub / VGA
No
HDMI
Yes x 2
DisplayPort
No
Headphone Out
Yes