Logitech G602 Wireless - Gaming MOUSE
Up to 250 hours of battery life (Best with Polaroid AA Batteries)

Power saving, high accuracy Delta Zero sensor technology. Try tracking on a different surface

Lag free gaming grade wireless, Performance and Endurance modes maximize battery life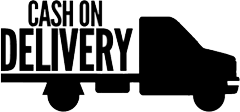 3 JOD+ Flat Shipping Rate inside Amman

5 JOD+ Flat Shipping Rate outside Amman
Logitech g602 Wireless - Gaming MOUSE
The Logitech g602 Wireless - Gaming Mouse was introduced by Compujordan for all gamers and it has the following specifications:
Battery
With the Delta Zero sensor technology, batteries will last up to 250 hours (Polaroid AA batteries recommended).
By changing the surface you are tracing on, you can save energy and get high accuracy.
Performance and Endurance modes maximise battery life with lag-free wireless gaming.
Buttons
With an average life expectancy of 20 million clicks, there are 11 programmable buttons. There are 5.5 inches of length, 3.3 inches of width, and 1.7 inches of height on the mouse.
Device dimensions
The receiver measures 0.7 inches long, 0.5 inches wide, and 0.2 inches high.
What devices is Logitech g602 Wireless compatible with?
Windows 10, Windows 8, Windows 7, Windows Vista, and Mac OS X 10.6.8 are compatible with the Logitech g602 Wireless.
Mouse Specification
DPI
4000
Connectivity
wireless
Sensor
Optical tracking
Lighting
Red light
Number of Buttons
8
Physical Specifications
Weight
1,379.00g
Width X Depth X Height
2.50in x 4.40in x 1.50in