Logitech Keys-To-Go Wireless Bluetooth Keyboard
Ultra-portable wireless keyboard for all iOS devices including iPad, iPhone, Apple TV and more: Ultra-slim, light, go-anywhere Bluetooth keyboard fits easily in a coat pocket, purse or briefcase

Durable and spill-resistant: Wipe able Fabric Skin protects the keyboard from spills, dirt and drops

Comfortable typing: Well-spaced, full-size keys with iOS shortcuts for fast, familiar, accurate typing on iPad

Long-life rechargeable battery: Type for up to 3 months between charges (Based on 2 hours average usage per day)

Simple setup: Pairs quickly and easily with iPad via Bluetooth connection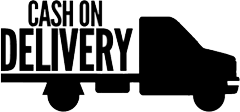 3 JOD+ Flat Shipping Rate inside Amman

5 JOD+ Flat Shipping Rate outside Amman
GO TYPE IN HUSHED TONES
KEYS-TO-GO looks like a regular keyboard but feels and sounds much different. Actually, it doesn't sound like much at all. Welcome to silent typing. Type quietly, take notes, send emails, or write up a storm—on your phone or tablet—without disturbing those around you.
GO FOR A SWEET, FAMILIAR FEEL
KEYS-TO-GO feels great to type on, whether you're typing up a report or taking notes for a remote class. You'll get great tactile feedback and perfect bounce every time you press a key—all with impressively fast and accurate results. Plus, a full row of function keys and shortcuts perform your favorite iOS-specific actions.
FULL ROW OF SHORTCUT KEYS
Forget hunting through on-screen menus for common functions. KEYS-TO-GO gets it done with a full row of iOS shortcut keys. Adjust volume and media controls, screen brightness levels, and more with one-tap access.

1 - Home: go to home screen
2 - Screen Brightness: adjusts brightness up or down
3 - Onscreen Keyboard: shows/hides the onscreen keyboard
4 - Search: brings up search field
5 - Media Controls: Back, Play/Pause, Forward
6 - Volume Controls: Mute, Volume down, Volume up
7 - Screen on/off: locks device screen
8 - Bluetooth Connect: enter discovery/pairing mode
9 - Battery Check: status light shows power level
GO POWERED FOR THE LONG HAUL
Ideas need a home and emails need answers. Right now. Super reliable and tiny-to-tote, KEYS-TO-GO lets you type for up to 3 monthsBased on 2 hours average usage per day without having to recharge the battery. A battery level indicator light tells you when it's time to recharge and with the included USB cable, charging is easy.
GO SPILL PROOF AND LIFE RESISTANT
"Nooo!" moments happen. We're ready for them. That's why KEYS-TO-GO is wrapped in a smooth-the-touch, durable covering. Its liquid-repellent secure seal protects the keyboard from spills, crumbs, and dirt. Toss it in your bag over and over (and over) without worrying about bumps or scrapes. Wipe away messes for simple, easy clean up.Power button and charging port are not spill proof.
GO GIVE YOUR THUMBS A REST
Some replies demand more than 140 characters. That's when a portable wireless keyboard is essential. KEYS-TO-GO features a handy attachable stand for iPhone (or any phone) to rest in an upright, easy-to-read position. Now you can get your work done without uncomfortably hunching over your phone.
Keyboard Spacification
Easy Access Media Keys
Yes
Total Travel
0.05
Connectivity
Powered by rechargeable battery
Physical Specifications
Weight
180.00g
Width X Depth X Height
242.00mm x 137.00mm x 6.00mm