Logitech MK710 Wireless Keyboard & Mouse Combo Long Battery Life
Up to three-year Battery life for both keyboard and Mouse. Better power management practically eliminates the need to replace batteries. Keyboard Battery life calculation based on an estimated two million keystrokes/Year In an office environment. User experience may vary. Mouse Battery life may vary based on user and computing conditions.

This keyboard features Logitech In-curve keys and a cushioned palm rest. Concave keys position your fingers properly, and their softly rounded edges invite your fingertips to glide from key to key, hour after hour. Keys so comfortable, you'd think they were custom-made to fit your fingers.

Hyper-fast scrolling lets you fly through long documents with the nearly friction-less scroll wheel, or shift to precise click-to-click scrolling to navigate lists, slides, and image collections.

An LCD dashboard gives you at-a-glance icon status of your battery, caps lock, scroll lock, and Number lock, so you won't skip a beat while typing.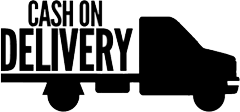 3 JOD+ Flat Shipping Rate inside Amman

5 JOD+ Flat Shipping Rate outside Amman