Kingston 16GB 5600MT/s DDR5 Non-ECC CL46 SODIMM 1Rx8
Kingston's 16GB DDR5 SODIMM offers high-speed memory performance at 5600MT/s, ideal for laptops and compact systems. This non-ECC module features a CAS Latency of 46 for quick data access and comes in a compact SODIMM form factor, delivering ample memory capacity for demanding tasks.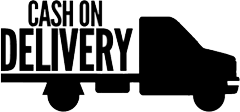 3 JOD+ Flat Shipping Rate inside Amman

5 JOD+ Flat Shipping Rate outside Amman
Kingston 16GB 5600MT/s DDR5 Non-ECC CL46 SODIMM 1Rx8
RAM (Random Access Memory). Let's analyze the details:
Capacity: The RAM module I mentioned has a capacity of 16GB, which refers to the amount of data it can temporarily store.
Type: It is a DDR5 (Dual Data Rate 5) memory module. DDR5 is a type of synchronous dynamic random access memory (SDRAM) that provides faster data transfer rates and improved power efficiency compared to previous DDR generations such as DDR4.
ECC: This RAM module is described as "non-ECC," which means it does not support Error Correcting Code (ECC) functionality. ECC RAM is typically used in server environments where data accuracy is critical.
CL46: CL stands for CAS latency, and 46 represents the CAS latency of this RAM module. CAS response time is a measure of the delay between when the memory controller requests data and when it becomes available. Lower CAS latency values indicate faster response times.
SODIMM: This stands for "small, dual-disk inline memory module". SODIMMs are smaller and mainly used in laptops and smaller computers, while standard DIMMs are used in desktop computers.
1Rx8: This designation refers to the organization of memory modules on a RAM chip. In this case, it means that the module contains one rank (1R) and eight memory chips (8). The number of ranks and segments can affect memory performance and compatibility in some cases.
This RAM module is a high-capacity DDR5 SODIMM with a relatively high CAS latency (CL46), making it suitable for laptops and systems that require a large amount of memory for tasks such as gaming, content creation, or running virtual machines. . However, compatibility with your specific system will depend on the specifications of your motherboard or laptop, so it is essential to ensure that this RAM is compatible with your device before purchasing it. In addition, DDR5 RAM may not be supported by all systems, so you should check if your system is compatible with DDR5 memory before upgrading.
DDR5 5600MT/s* Non-ECC Unbuffered SODIMM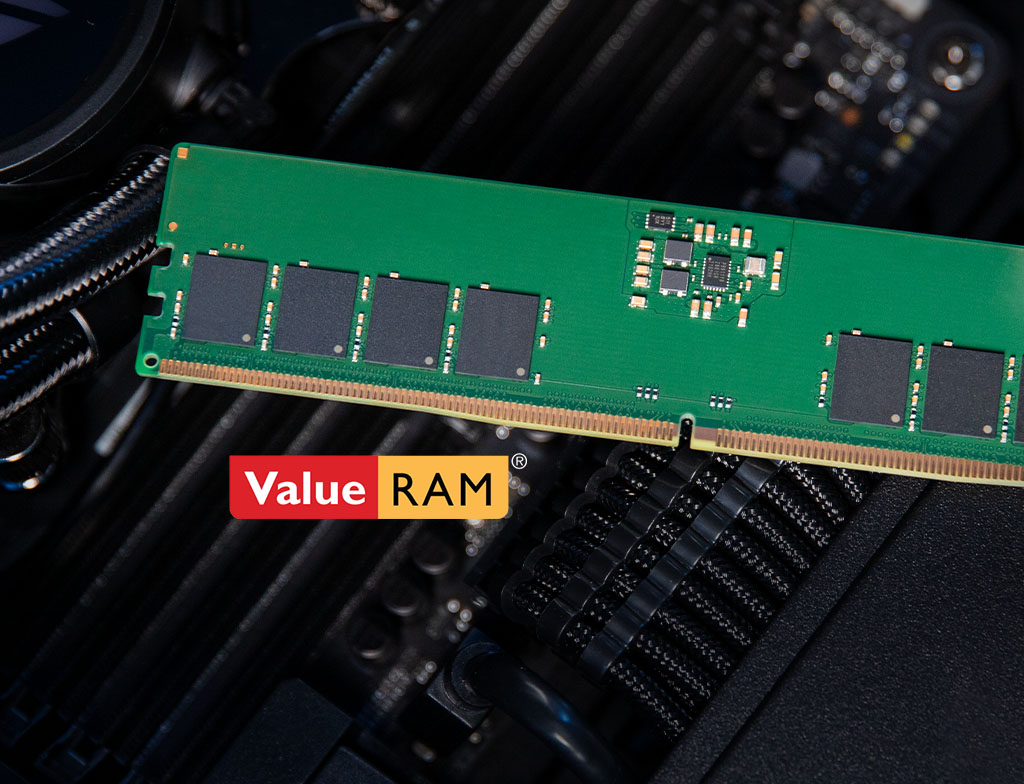 Memory
Row Cycle Time
48ns(min.)
Refresh to Active/Refresh Command Time
295ns(min.)
Row Active Time
32ns(min.)

UL Rating
94 V - 0

Operating Temperature
0oC to +85oC
Storage Temperature
-55o C to +100o C
Memory Specifications
Type
DDR5
Capacity
16 GB

Cas Latency
46 cycles
Speed
5600MT
Voltage
1.1V
Product Warranty
Warranty
1 Year