Kingston 16GB 3200MT/s DDR4 Non-ECC CL22 DIMM 1Rx8
The Kingston 16GB DDR4 RAM module, with a speed of 3200MT/s and a latency of CL22, offers substantial capacity and performance for your computing needs. This non-ECC, 1Rx8 DIMM module is an ideal choice for upgrading or building a robust personal or professional system. It pairs high capacity with solid performance, meeting the demands of modern applications and multitasking environments.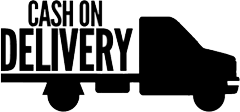 3 JOD+ Flat Shipping Rate inside Amman

5 JOD+ Flat Shipping Rate outside Amman
Kingston 16GB 3200MT/s DDR4 Non-ECC CL22 DIMM 1Rx8
The details you have provided describe a type of RAM module. Here, I'll break down the details mentioned in your query:
Kingston: This is the manufacturer of the RAM module. Kingston is a well-known company that specializes in memory products, including RAM modules, flash drives, and SSDs.
16GB: This denotes the capacity of the RAM module. In this case, the module has a capacity of 16GB, which is a considerable amount of memory that should allow for smooth multitasking and handling of most modern software applications.
3200MT/s: This is the data transfer rate of the RAM module, indicating that it can handle up to 3200 mega-transfers per second. It is a representation of the speed at which data can be read/written.
DDR4: This is the type or generation of the RAM. DDR4 is the fourth generation of double data rate (DDR) synchronous dynamic random-access memory. It usually offers improvements in performance and power consumption over its predecessor, DDR3.
Non-ECC: This indicates that the RAM is non-ECC (Error-Correcting Code). Non-ECC RAM is more common for consumer-level products as it is generally cheaper and faster because it doesn't include error correction features, which are more important in enterprise-level and mission-critical systems where data accuracy is paramount.
CL22: This represents the CAS Latency of the RAM module, which is 22 in this case. CAS latency is a measure of the time (in clock cycles) it takes between when a memory controller sends a request to read data from a particular location in the RAM and when that data is available on the module's output pins. A lower CAS latency indicates faster performance, but the overall difference in real-world performance may not be significant.
DIMM: This stands for Dual Inline Memory Module. It refers to the physical form factor of the RAM module. DIMM is used in desktop computers and is larger than the SO-DIMM modules used in laptops.
1Rx8: This describes the organizational structure of the memory module. "1R" denotes that the module is single-rank, and "x8" means that the memory ICs (integrated circuits) on the module are 8 bits wide. This can sometimes influence compatibility and performance in specific systems.
Before buying this or any other module, ensure that it is compatible with your motherboard or system. Always check the specifications and possibly the QVL (Qualified Vendor List) of your motherboard to verify compatibility.
DDR4 3200MT/s* Non-ECC Unbuffered DIMM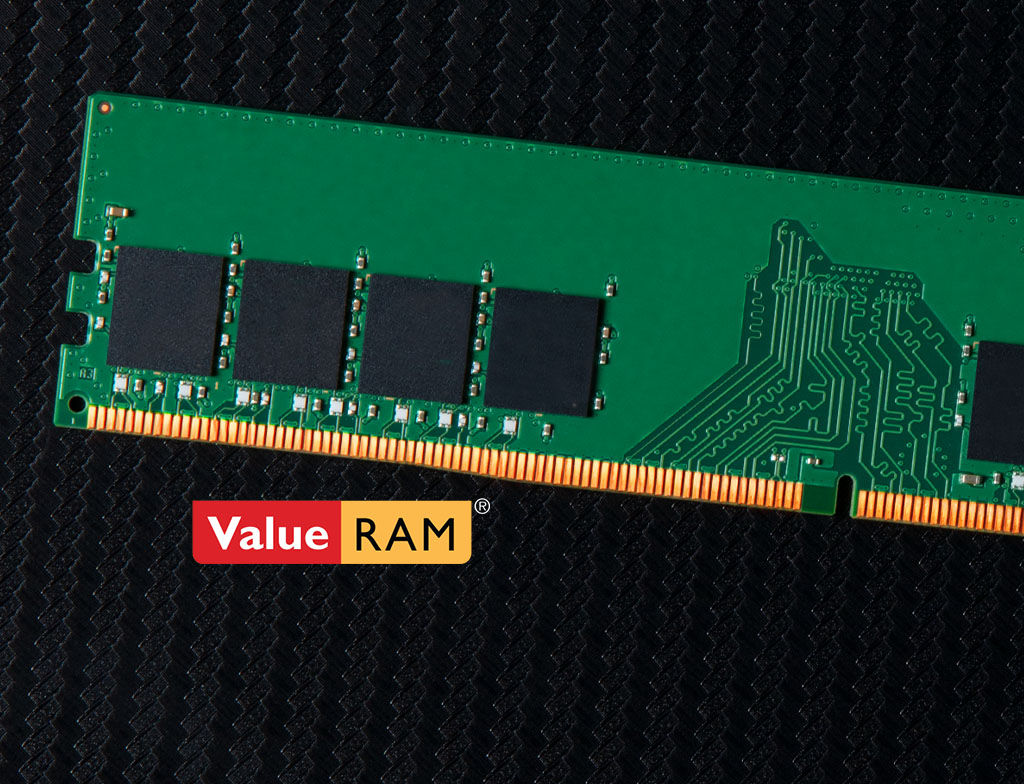 Memory
Row Cycle Time
45.75ns(min.)

Refresh to Active/Refresh Command Time
350ns(min.)

Row Active Time
32ns(min.)

UL Rating
94 V - 0

Operating Temperature
0oC to +85oC
Storage Temperature
-55o C to +100o C
Memory Specifications
Type
DDR4
Capacity
16 GB

Cas Latency
22 cycles
Speed
3200MT/s
Voltage
1.2V
Product Warranty
Warranty
1 Year